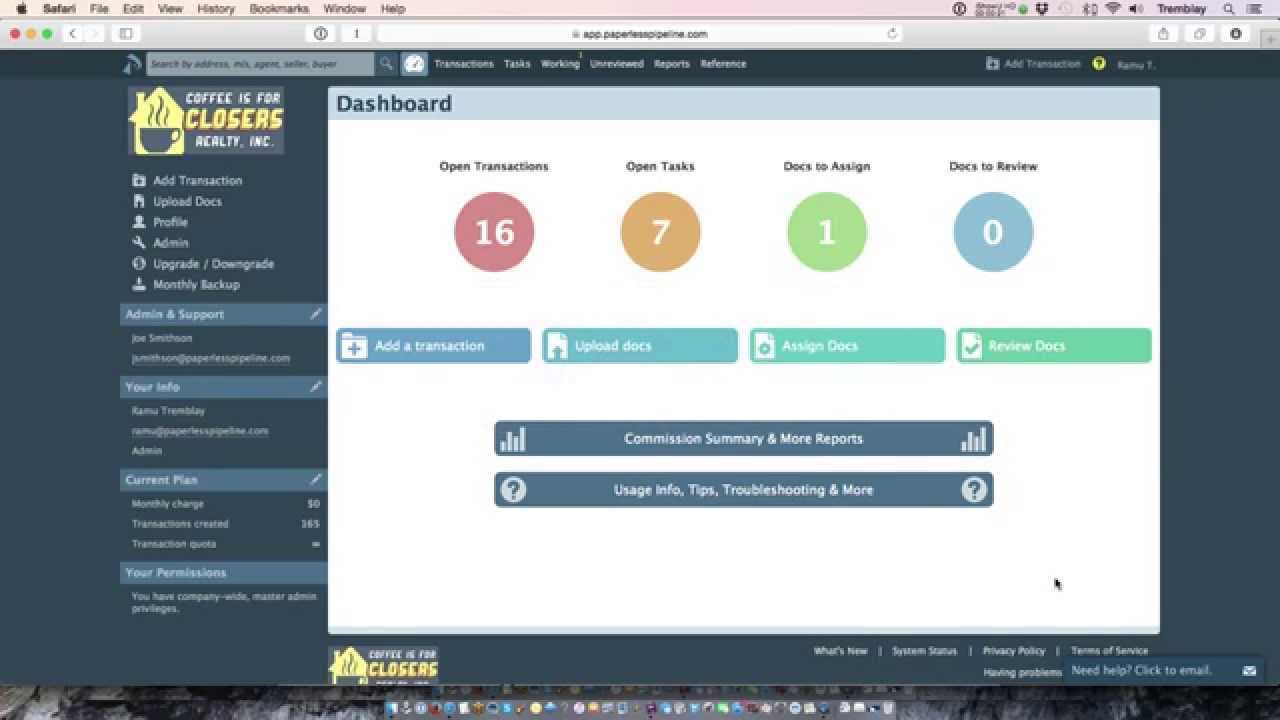 The main benefits of Paperless Pipeline are its robust commission feature, transaction management, and document management. Read here for more details:
Paperless Pipeline's commission feature eliminates the need for Excel Spreadsheets in tracking agent commissions. This module simplifies commission computation and management. If one transaction has been worked on by different agents, the software's commission engine helps users calculate the commission's splits easily.
This commission module also features the production report generation and these reports will show the number of pending sales and closed listing per agent. Operations manager of real estate teams is also allowed to send reports to their agents to show the overall number of closed transactions, sales volume, and net and gross commissions.
Its transaction management feature saves time and speeds up communication. You can add notes to transactions and review assigned documents to transactions. To efficiently review documents, the software offers checklist templates, which are configurable so you can add names and tasks that need to be checked as transactions are reviewed. You can communicate with your team and send out emails to other parties directly from your transaction sections.
As a document management solution, the software organizes the transaction documents in the Working Docs page. The page manifests a document list that is not assigned to transactions. You can view documents before they are assigned to transactions. Building a paperless way of managing and storing documents, Paperless Pipeline is an effective platform for real estate organizations.