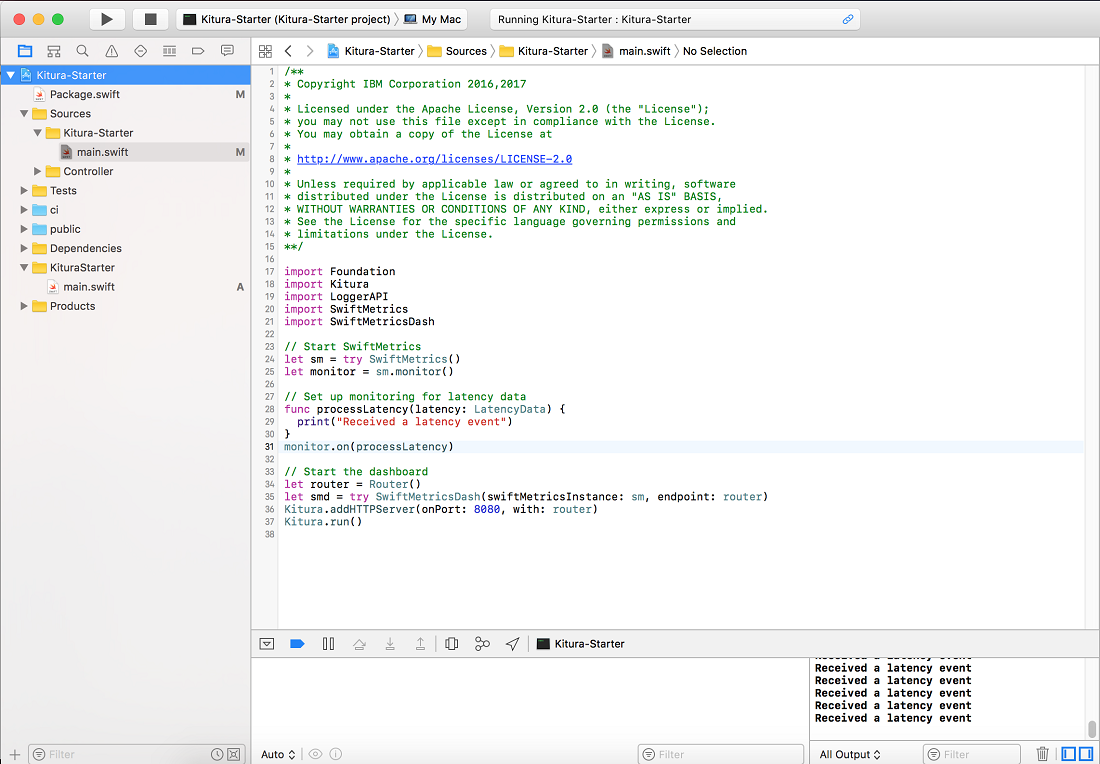 The main benefits of Xcode IDE are its assistive and intuitive interface, smooth jumping between parts of codes, testing of applications, and working schemes functionality. Here are more details:
Helpful interface
Xcode IDE aids users in developing apps for Apple devices while supporting them the best way it can: by providing them Assistant Editor. This tool automatically shows resources that it deems useful in the current coding process while not interrupting the development and editing in the main window. This allows developers to quickly find data that could be of assistance to them in completing the project faster.
Smooth navigation
When developers want to find information about their project, they can turn to the Assistant Editor. Together with the Jump bar that shows the search result where users can immediately see the code in question, the development workflow is not disrupted even when they have to find specific data.
Application testing
Xcode IDE allows developers to test their apps no matter what the targeted device is. Through this, developers are able to check their app's quality: there are no more bugs, the interface is easy to navigate, the app is working great in general and other things.
Not only that but developers are also able to test their interface's user-friendliness straight from Xcode IDE via its Interface builder. The tool allows the creation of a complete UI prototype where the targeted environment can be mimicked and then the app is tested to run in it. It also allows developers to edit their interface without the need for closing the graphical prototype.
Schemes feature
Xcode IDE has various working schemes that could be launched depending on the task that developers are currently doing. Its interface launches automatically the debug mode but it can also execute other operations when customized.