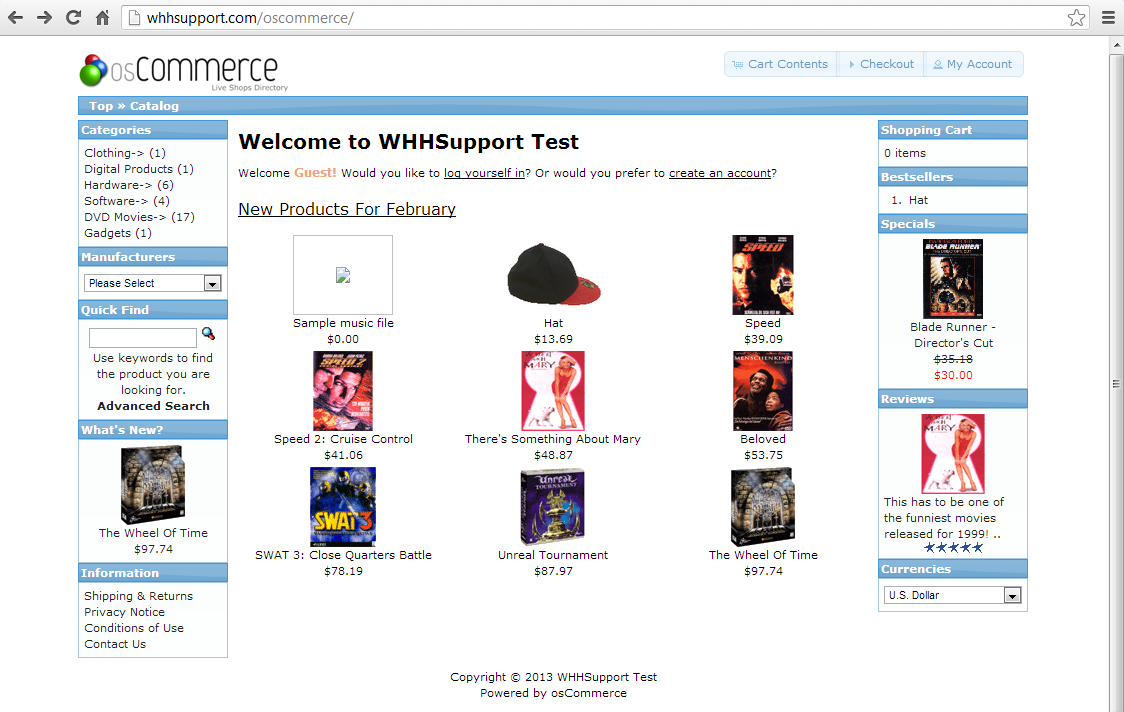 The main benefits of osCommerce are a robust eCommerce management solution, a suite of free tools that help build a self-hosted online store, and huge community support.
As has been mentioned, osCommerce is a powerful eCommerce management solution. It can be integrated with any web server or website with MySQL and PHP functionality. As a flexible online store system, osCommerce is free software that works under the GNU General Public License. This means users are not shelling out cash for anything they access and use, making the software a reliable tool especially for startup companies that don't have enough budget for costly eCommerce setup.
Although free, osCommerce provides a set of powerful functionalities and features to allow its users to build a self-hosted online store. Users can fully access and control their store and data with osCommerce. Developed and designed by a community of experts over the past sixteen years, the software is driven by people who desire to give online businesses a solution they can count on.
The community of osCommerce has uploaded more than 7,000 add-ons – all can be implemented at zero cost. As an open-source solution, osCommerce commits itself to continued product development while aiming to grow an engaging and expanding community across the globe.