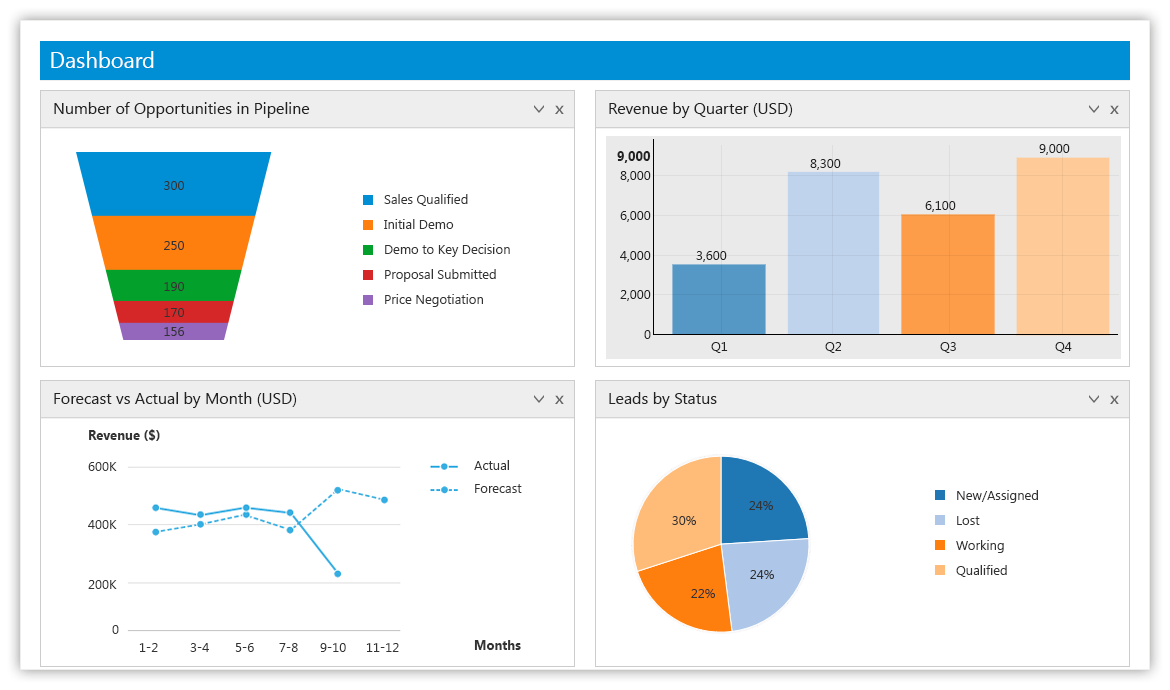 The main benefits of SutiCRM are its dynamic reporting, analytics, and dashboards, complete view of their CRM efforts, real-time insights, and maximized customer interactions. Specifically, here are the advantages users can expect from the system:
Automated Marketing
The application can help users streamline marketing activities. In addition, it helps users reach their target audience via lead generation, effective campaigns, target emails, and lead assignments to their intended sales representatives.
Automated Sales
SutiCRM can automate tasks ranging from sales forecasting to lead generation. The tool enables users to collaborate with members on their team to reach sales targets effectively.
Interactive CRM
Users can communicate with members in real-time via social media, turn them into prospects, and track their potential and current customers. Users can engage their target customers by actively posting on social networks in one click.
Reporting and Analytics
With SutiCRM, users can acquire insight into their lead-to-customer cycle via pre-defined reports for campaigns, leads, accounts, and opportunities.
Users can build their own role-based custom reports according to opportunities, accounts, leads, and prospects, and then exporting them in different file formats. High-level managers can build daily reports to keep track of tasks done by a certain employee. Meanwhile, a sales velocity report offers real-time perspective in a user's sales pipeline.