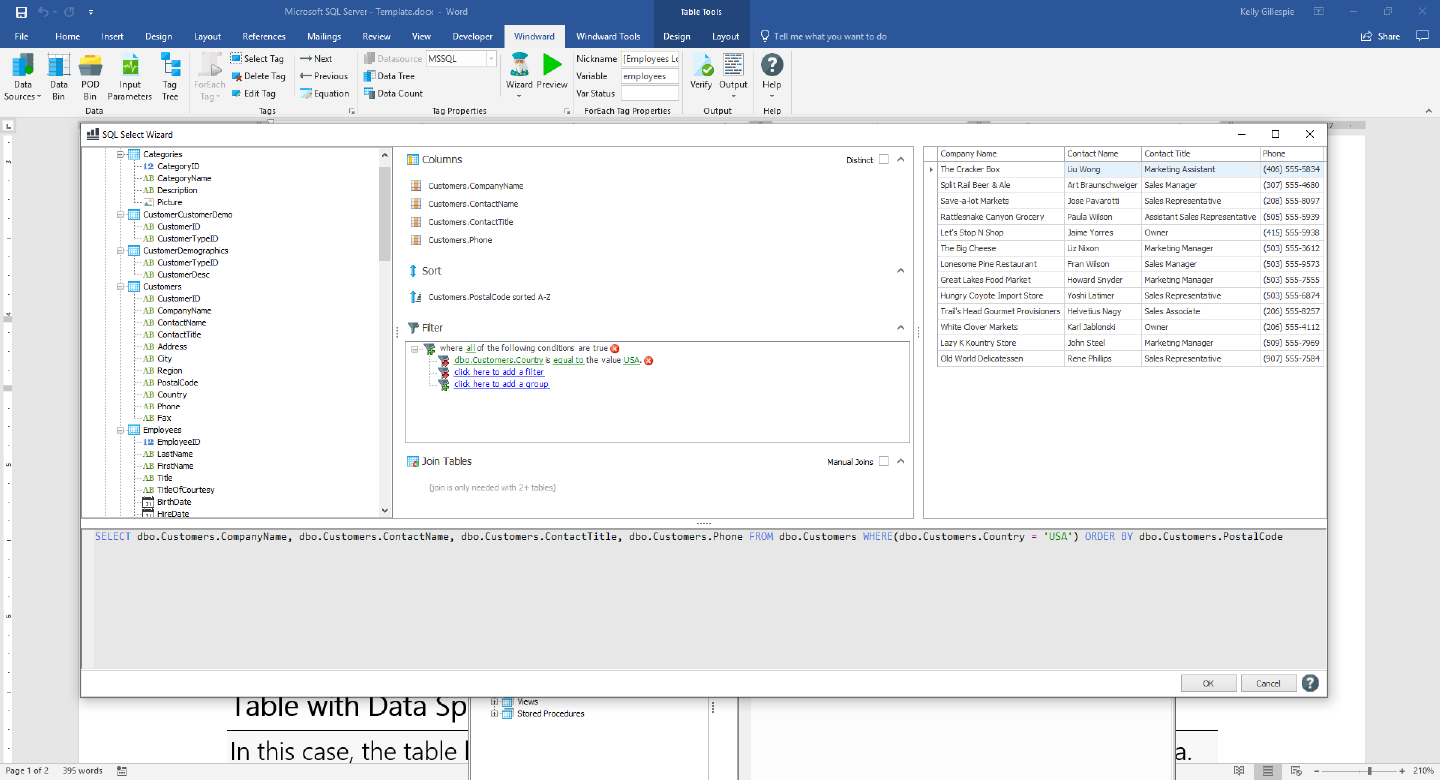 The main benefits of Windward Studios are attractive designs, document customization, intuitive user interface, cost-effective approach, and swift automation and generation. Specifically, here are the advantages users can expect from the system:
Attractive Designs
Windward Studios offers all the necessary functionalities and modules that allows users to generate eye-popping layouts and head-turning designs. Users can go as far as their creativity takes them.
Document Customization
Users can customize contents of their document and format them on the go. This lets them generate documents automatically intended to any audience using a single template.
Intuitive User Interface
Windward Studios has the ability to edit, customize, and design document in the Microsoft Office suite. The software is intended to ensure a smooth and hassle-free experience for users from start to finish.
Cost Effective Approach
The platform can help minimize the use of company resources as well as developer time. In addition, Windward Studios streamlines the document automation and template generation process, leading to huge savings in both cost and time.
Swift Automation and Generation
Windward Studios ensures users can automate their documents quickly and easily. The software currently leads the industry in document production and data-based reporting. Users can swiftly generate their own dynamic documents according to how they want them to appear without heavily depending on never-end legacy timelines or seeking for other costly solutions.