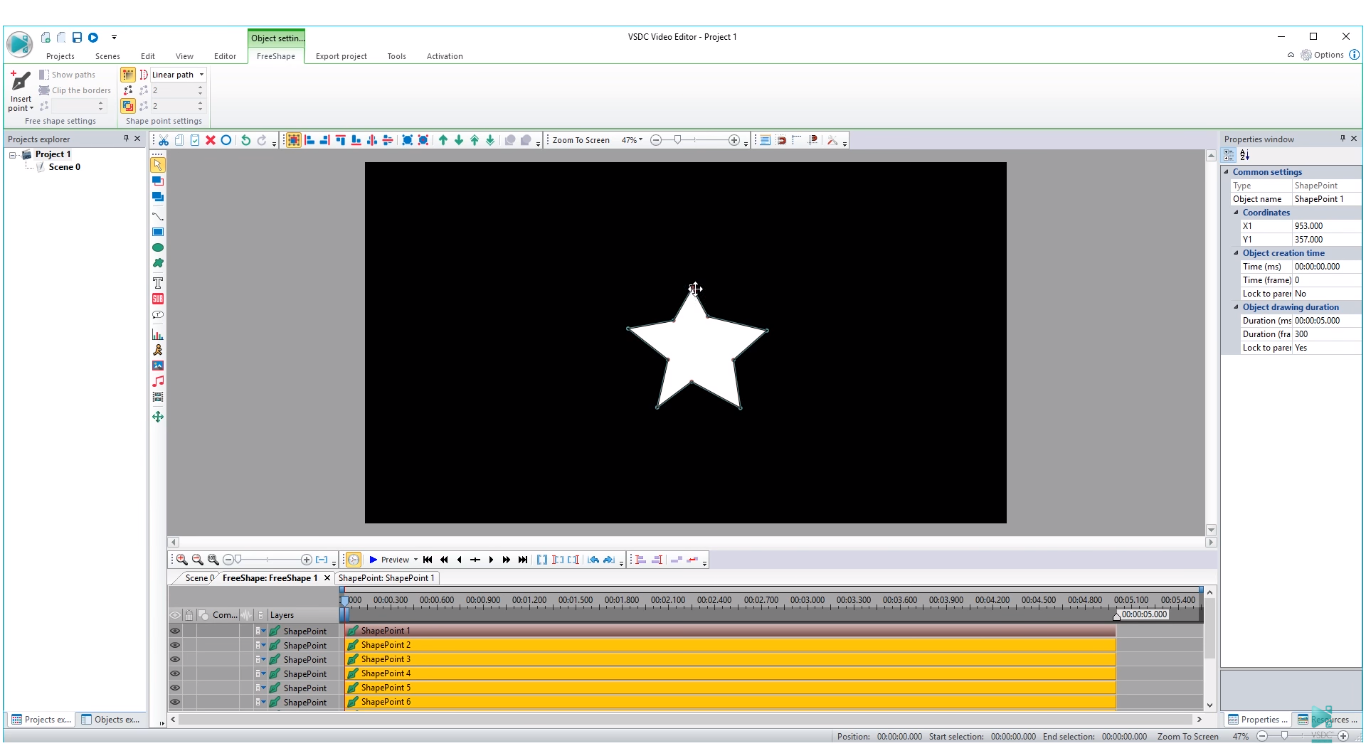 The main benefits of VSDC Free Video Editor are its comprehensive feature set, ease of use and great value for money.  Here are the benefits of VSDC Free Video Editor in details:
Non-Linear 
VSDC Free Video Editor is a non-linear video editing software. A non-linear video editing software can pull up any scene or frame at any time to create a different set of sequences. Linear video editing software follows a sequentially ordered way, restricting other maneuvers that editors may want. A linear format is, therefore, less preferred to a non-linear video editor. Furthermore, VSDC allows users to replace a segment or clip with a different one regardless of their sizes.
Video Effects Library
The free software sports a large number of video effects. Users can easily access these and apply them to their video clips. The effects include transformation effects, filters, color correction features, special effects, and transition effects. Users can also mix and match these library effects to create customized visuals for their videos.
Audio Effects
VSDC also includes a variety of video effects, such as filters, volume correction, normalization, reverb, equalizer, delay, and many others.
Masking
VSDC, though free, includes a masking feature that allows you to blur, hide, or highlight object in your video clips. Masks can be made in different shapes just like in real painting or digital photo editing. These masks allow users to allow effects in targeted areas only.
3D Diagrams and Charts
The software also includes a feature enabling users to create charts and 3D diagrams. Editors can add a pyramid 3D chart, scatter line, bar chart, and even a Gantt chart among others. This is perfect for business presentations. Furthermore, you can also customize the labels in these charts like the axes, names, and legends.
Video Capture and Stabilization 
VSDC can capture videos off your computer screen or from your webcam, tuners, or an IP camera. If the video is taken from a mobile base like a drone or taken by someone casually panning the camera, VSDC allows you to stabilize the video and remove the jitters and shakes.
Export and Publish
After editing the video to your liking, VSDC can export your video into popular formats that social media sites support. This feature also directly exports the videos to social media sites. This allows you to share your reports and marketing material online hassle-free.