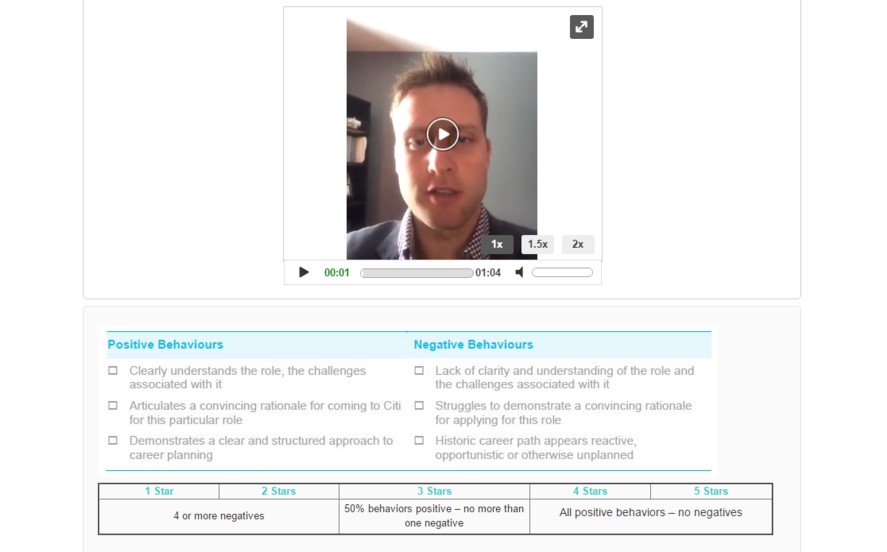 VidCruiter has revolutionized the recruitment process for organizations. It offers them an innovative method to recruit the best candidates wherever they are located in the world.
The software includes the power of mobile, digital, and video technologies to form a robust recruiting platform. For this reason, it is utilized by numerous companies from small businesses to Fortune 500 behemoths. The best part is you get full control over your recruiting processes and you easily modify the program to keep up with changes as they occur.
VidCruiter reviews indicate that the software offers pre-recorded and live video interviewing solutions. Video interviewing has become widespread among organizations as it enables them to quickly and efficiently screen a large number of applicants and ensure the best candidates are selected. You can trim down the candidate pool rapidly and easily zero in on qualified candidates.
Video interviewing helps you interact and engage with candidates anytime, anywhere. You can eliminate office interviews and do not have to conduct massive recruitment campaigns and stalls which are expensive yet do not yield the desired results. VidCruiter saves you plenty of money while increasing the chances of hiring the best qualified applicants.
Finally, VidCruiter offers flexible and customized pricing for your needs. The vendor ensures you do not get a package that either lacks the tools you need or is loaded with unnecessary "bells and whistles."