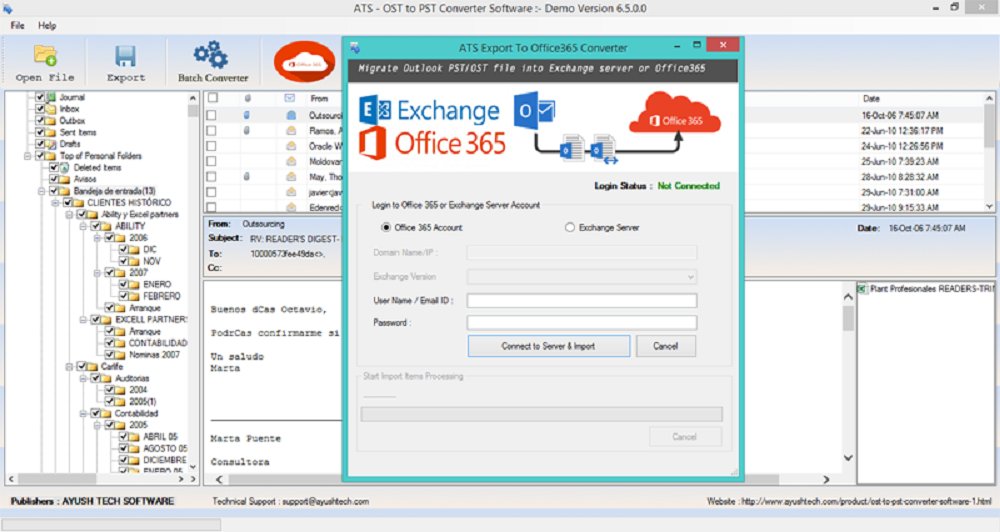 The main benefits of ATS OST to PST Converter are fast and secure conversion process, its support for various formats, and its capability to work with any version of Microsoft OS. Here are more details:
Fast and secure
ATS OST to PST Converter is a secure and fast solution for repairing, retrieving, and recovering damaged OST files and then converting them into PST format. The entire process is fast and simple. Users would only need to pick the corrupted or damaged files and the attachments that they want to convert and then they're all set. An entire mailbox, including all the attachments and items within, such as calendars, journals, drafts, etc., can be converted without the need to worry about unstructured data or loss of information.
Support for many formats
While the name of the software suggests its support for PST format, it actually is capable of supporting many more. This way, users are given ample of choices in which format they want their repaired or recovered files saved. Furthermore, aside from repair and recover, ATS OST to PST Converter can also retrieve OST files that are deleted by accident.
Support for any version of MS operating system
ATS OST to PST Converter is developed to work with all versions of the MS operating system. This makes the system a versatile choice for users that are stuck using the old edition of the said OS, such as Windows 95, NT, 98, 2000, XP, and Vista. Needless to say, it also works perfectly with the new ones; Windows 7, 8, 8.1, and 10.  All versions of MS Outlook is supported as well.