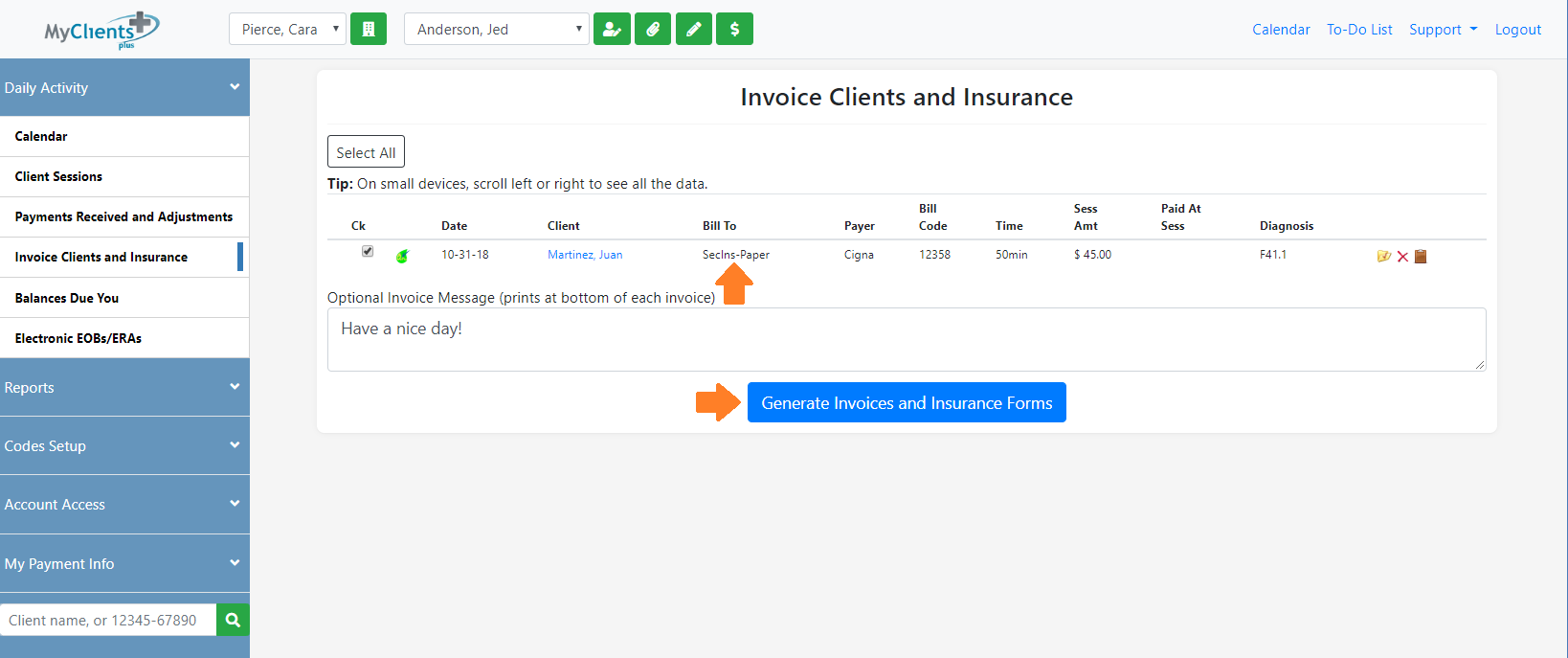 The main benefits of My Clients Plus are the innovative capabilities it brings to users, ease of use, feature for videoconferencing, and a workflow management tool. Here are more details:
Innovative EHR Solution
My Clients Plus is a reliable application that features a rich set of capabilities that present constant innovations. The developers are still continually improving upon the system in order to enrich client experience, turn the billing process into a breeze, and simplify practices.
Easy to Use
The platform is known for its ease of use. It employs point and click mechanics which is very helpful for non-tech savvy users. Also, video tutorials are offered where users can learn, through a step-by-step guide, how each task is done.
Videoconferencing Tool
My Clients Plus also offers a videoconferencing capability that is HIPAA compliant. It's a highly acclaimed feature that allows users to effectively communicate with their clients or patients. Customers will find this module on their calendar where they can just log in to their portal when it's time for their scheduled session and choose "video conferencing."
To-Do Feature
Another highlight of My Clients Plus is the To-Do feature. It's a simple workflow management tool that provides users with the freedom to input anything to follow-up their clients, unlike the common similar tools that only let them follow up items by entering client names.