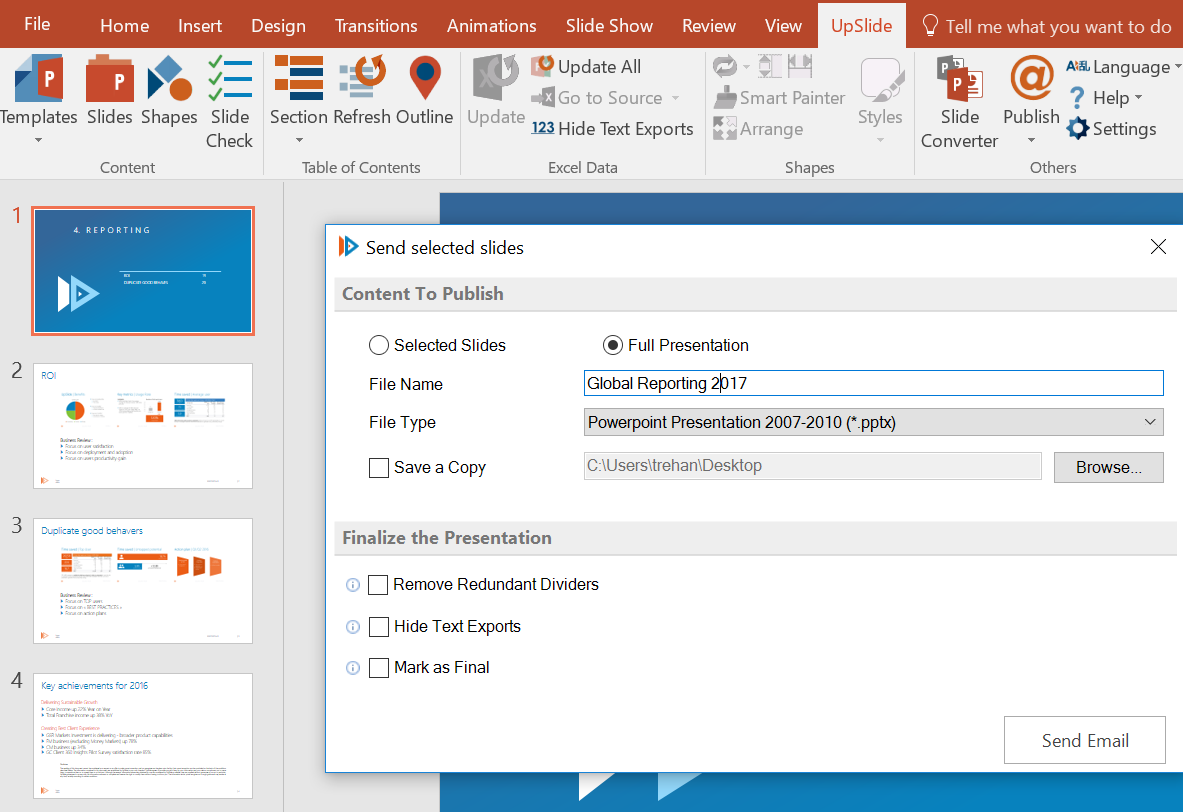 The main benefits of UpSlide are protected activities and multi-compatibility, optimized workflow and file sharing, and enhanced Office functions. Here are the details of each benefit:
Protected Activities and Multi-Compatibility
Because information will be saved in your server, you can rest assured that information will not be accessed anywhere else and, therefore, will not be compromised.
As for its usage, you can access this app using various Office and Windows updates and in Citrix environments. Installation under these varying settings will be no problem too as this solution can be set up in just a few quick steps.
Optimized Workflow and File Sharing
One of UpSlide's features is that it allows efficient file sharing and exporting. This allows you to work more efficiently, providing easy solutions to day-to-day tasks such as file conversion and size-management. It can even let you make changes on the copied variants of your Excel and update files where these sheets are available in.
Presentation Enhancement
Because this app solves tasks that can easily be automated, members of your business can now focus on building more creative outputs. This, of course, can be aligned with your company's branding guidelines through the use of UpSlide's features such as Slide Check and Slide Converter.