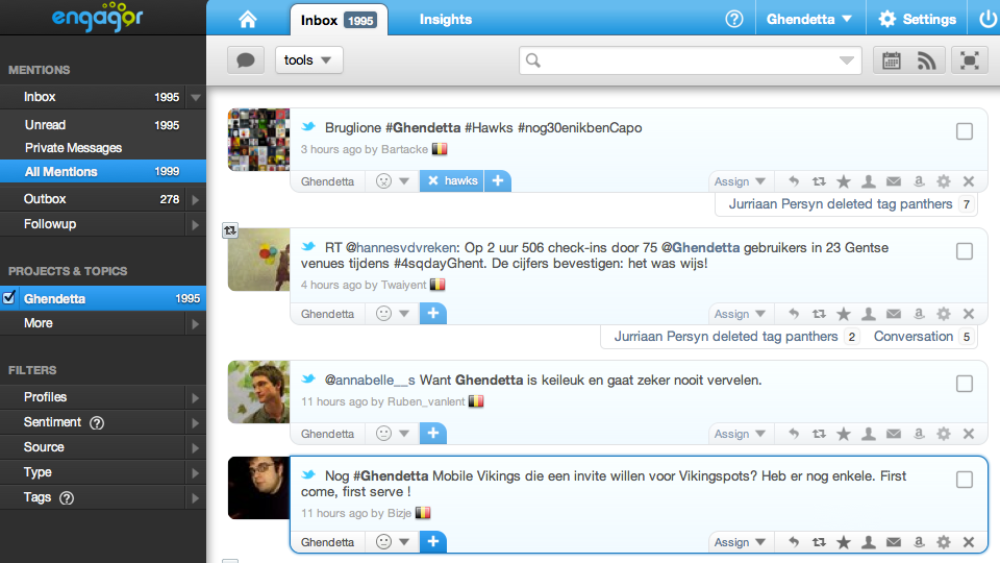 The main benefits of Engagor are its user-friendliness, its real-time monitoring, and its advanced reporting tools.
Users with limited technical savvy do not need to worry when they start using Engagor as the tool is both intuitive and user-friendly. System configuration is easy, and its productivity can be tailored to their particular needs. Task organization is also made easy, attesting to Engagor's efficiency and desirability as an engagement tool.
Customer service agents can also get to work easily as real-time monitoring provided by Engagor means private messages and tweets appear instantly. This speed allows them to quickly resolve and take action on any customer concerns and from whatever social media channel they may be airing these grievances.
Team productivity and engagement level can be easily seen and analyzed in one view. Engagor's advanced reporting tools are also configurable so that a business's requirements are catered to.
Businesses can also rely on Engagor's knowledgable and responsive customer service team.