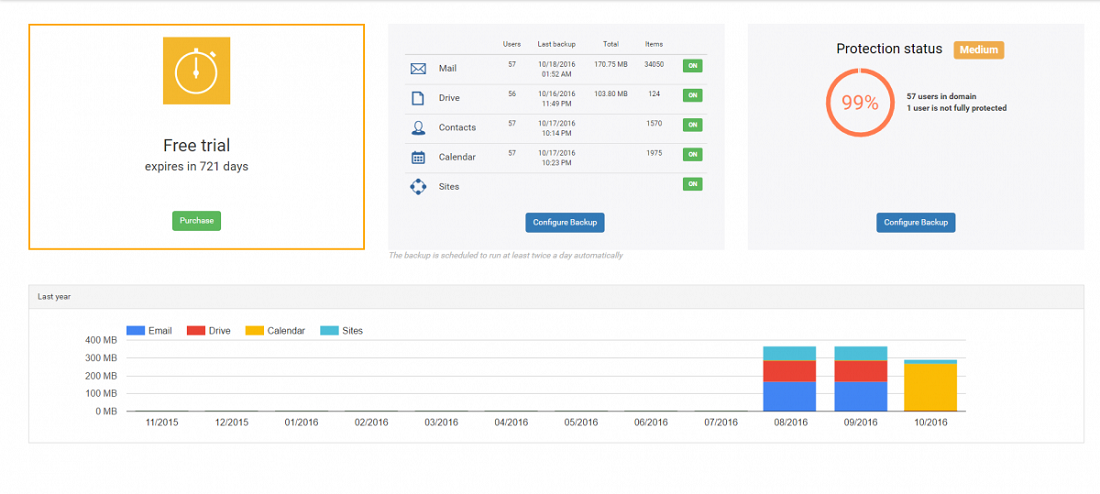 The main benefits of UpSafe are its affordability despite its powerful features, security, restoration capability of SharePoint group and documents; reliable customer support; discount provided for nonprofit organizations and others; and its ease of operation. Here are more details:
Cost-effective
Many other backup solutions charge over $5 for basic services such as scheduled backups and backup history. UpSafe offers those features for no charge at all.
Secure
UpSafe provides tight security measure for ensuring the safety and integrity of your backup files. It is HIPAA/GDPR compliant and uses an AES 256-bit encryption. Furthermore, it also replicates stored data and places it across several independent nodes which adds redundancy to the backup system.
Sharepoint sites restoration
For those who are using Office 365 applications, UpSafe restores files and docSharePointm sharepoint. This is a useful feature for not losing information that is critical to your operations.
Reliable support
UpSafe ensures that each customer is attended to individually. Usually, within 24 hours after issues are reported or inquiry has been made, the support team provides assistance.
Discounts for various organizations
UpSafe offers big discounts when utilized by non-profit, educational, charity, and healthcare organizations. Those who meet the criteria can use the system for as low as $2, which greatly reduces their overhead expenses.
Easy to use
After download and installation, the software will be up and running in less than a minute. UpSafe is also widely known for having an intuitive and user-friendly interface.