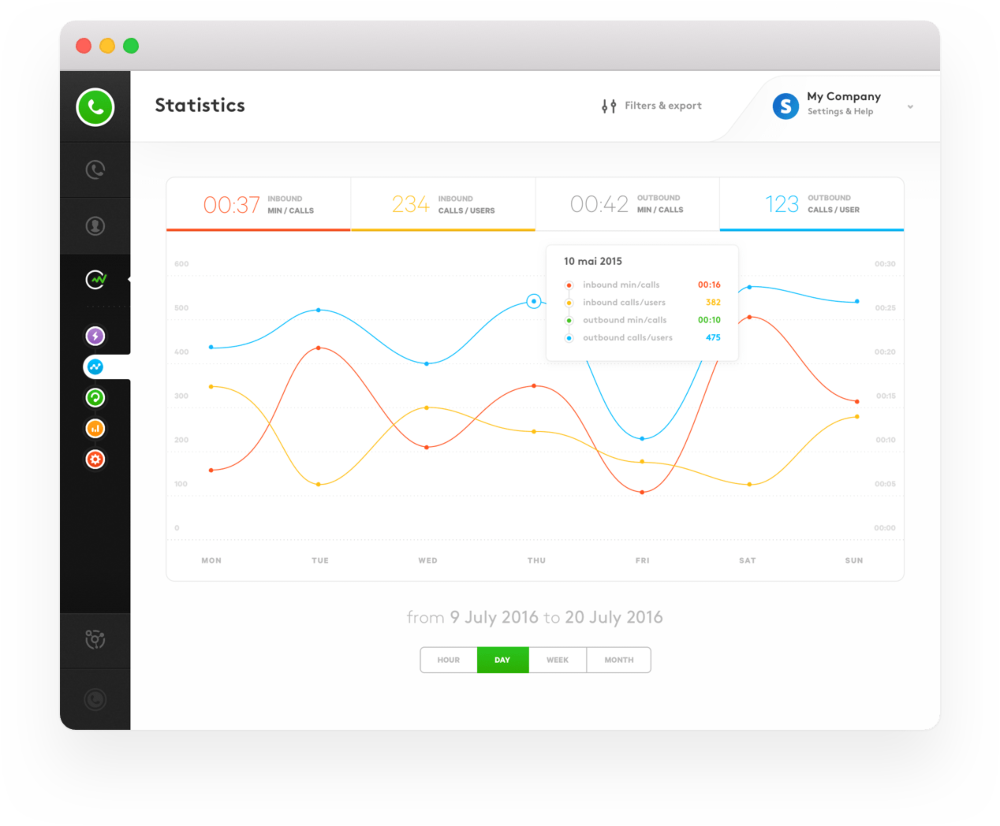 The main benefits of Aircall are its desktop app, its phone support features, and its integration with CRM solutions.
Teams working remotely or those involved in international operations are often the ones that end up being the top users of Aircall. No matter the size of the business, Aircall provides phone support that is simple but professional. It is an ideal fit for customer support teams and startups that are composed of five to 50 people.
Users of Aircall also get to save time when it comes to following up calls since the tool has a desktop app that allows them to use their own computers to make and receive calls. Existing CRM solutions can also easily integrate with Aircall. The tool's ability to make use of local phone numbers are also a great help in making a business "local" in up to 30 countries.
Businesses will also appreciate the advanced phone support features that Aircall provides them, such as shared contacts, queuing, analytics, call cascading for teams, follow up lists, and shared call inboxes. It's a big step in making a business sound professional, especially if it is a smaller-sized one.