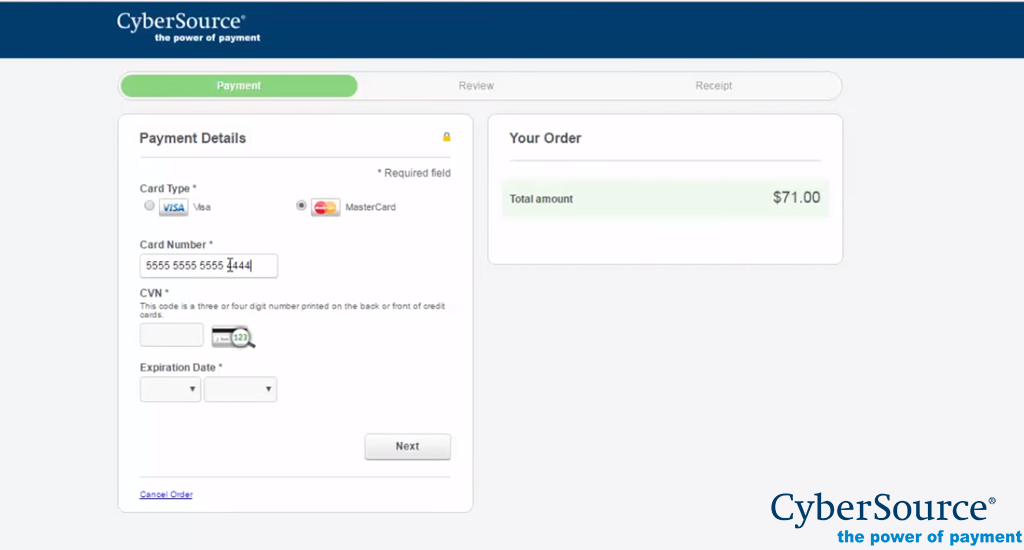 The main benefits of CyberSource are, users can use it to accept payments in more than 40 currencies from more than 190 countries, plus it has excellent anti-fraud tool. Here are more details:
CyberSource has features like secure acceptance and global fraud management. Tokenization technologies also ensure transactions are secure and remove sensitive payment data from the transaction. Fraud analysts also look at worldwide trends so CyberSource's own processes can be monitored and fine-tuned.
CyberSource users can also accept payments from multiple channels, be it mobile, web, or even a call center. Transactions have a universal token and central database that supports all channels and offer users a complete view of consumer activity. Information gleaned from this can then be used for marketing activities and customer analysis. Chargebacks, payments, and support queries are all handled safely, thanks to Format-preserving tokens.
Merchants worldwide get an enterprise-class solution when they start using CyberSource, as it has a payment management solution that is comprehensive and can be used for retail, travel, small businesses, and media and entertainment. CyberSource also has a switch-to-issuer through VisaNet that enables them to reach more customers.