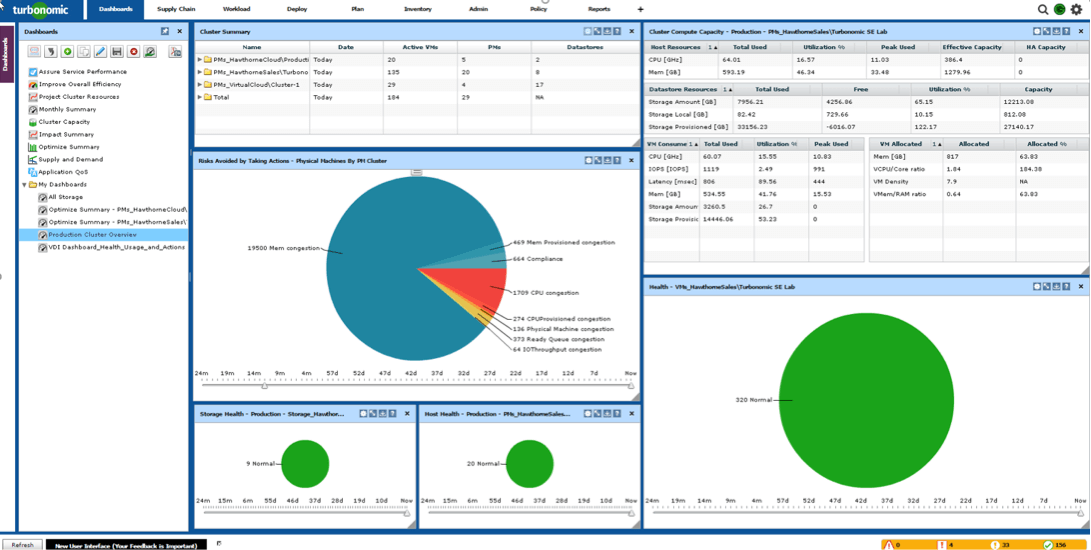 The main benefits of Turbonomic are its ability to deploy in the cloud or on-premises, workload visibility, and compliance policies. Read on to understand further.
Turbonomic is created to help users deal with the complexity of hybrid clouds that are beyond human scale. Businesses typically have different workloads that run in on-premises or in the cloud, and these workloads can arrive at the ideal state once users adopt effective self-management strategies. That is where Turbonomic comes into play. It helps you make the right move based on real-time data. The software lets you simplify workloads since it enables you to assign the appropriate resources to ensure high performance yet low operating cost.
Also, Turbonomic offers simple intelligence across operation phases of the user's IT system. It builds an environment to help your app improve resource efficiency, speed up migration, optimize performance, and deploy new workloads.
Another one of the advantages offered by Turbonomic is its understanding of full operation stack. It tracks and harnesses the entire scope that includes operations in different hypervisors, applications, cloud orchestration, public cloud providers, and change management system. It maps and visualizes consumptions of resources and the relationship for apps, storage, controller, virtual machines, computer, network, and fabric interconnections.
Turbonomic boosts the use of the infrastructure and reduces the public cloud costs by matching the app demands to available shared resources. The software allows users to extend the data center and cluster's scope to leverage the unused resources. It also features a proprietary policy engine, which helps boost regulatory compliance through existing policy exportation. It even allows users to define new policies that are applicable to your existing business and operational needs.