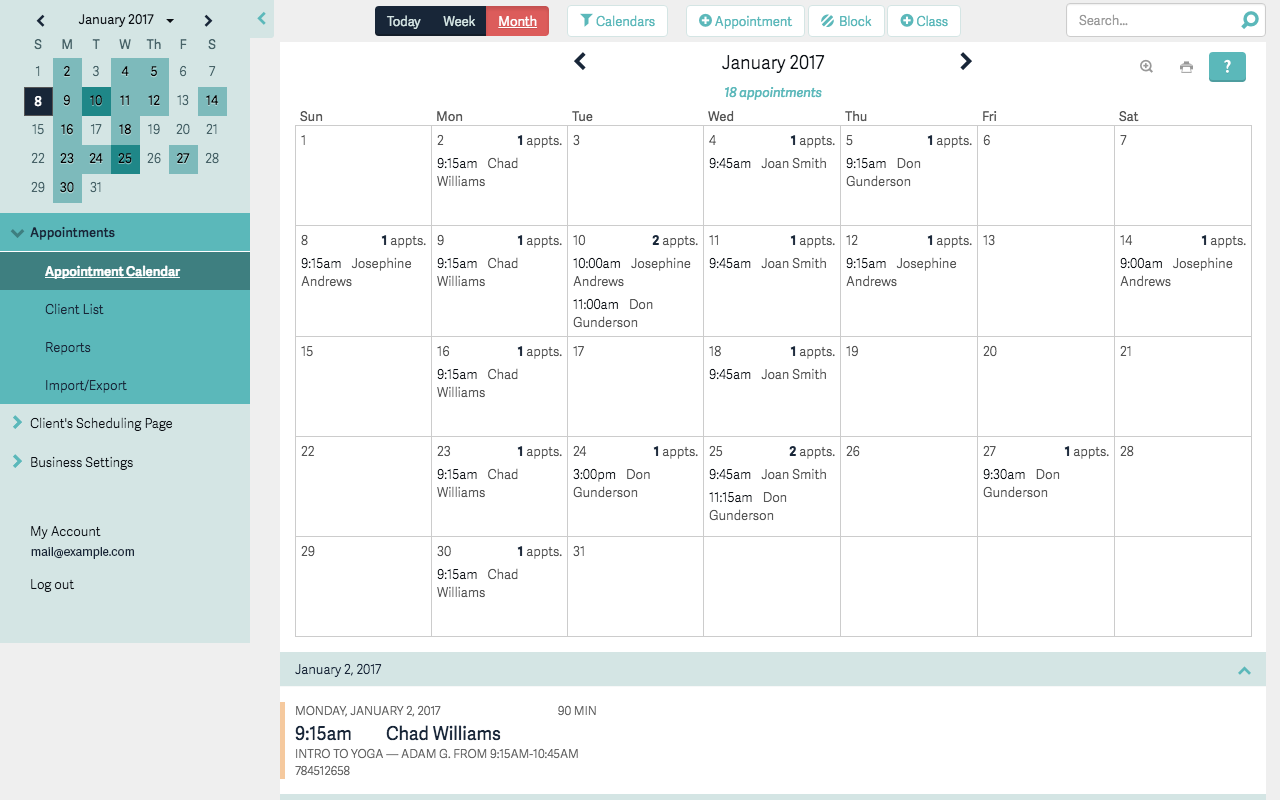 The benefits of Acuity Scheduling are smart and secure scheduling, robust revenue tracking, flexible customization, and secure transactions. Here are more of its benefits:
Smart and Secure Scheduling
Acuity Scheduling eliminates mix-ups as it automatically updates and adjusts calendar entries under different time zones. Clients, therefore, do not have to worry whenever they have to travel and decide to reschedule or cancel appointments. Additionally, the software allows you to compartmentalize the management of multiple users. You can set which events in the calendar you want a client to see. The application also provides users with tools to manage multiple locations in one dashboard to manage staff operations easily. Furthermore, there is a feature that enables you to present new customers with intake-forms. It also allows you to collect information while they are booking their appointments. This makes it easier and faster for you to gather, retain, and recall client information for future use.
Track Revenues
You can track your revenues through detailed overviews of paid and unpaid appointments. You can flag no-shows and record fulfillments plus hours spent per appointment.
Customization
Acuity Scheduling's features are customizable enough to match your current needs. You can share the calendar on your social media accounts like Twitter and Facebook. You can also share it via email. Furthermore, the calendar can be embedded in your website to allow for a seamless booking process.
Secure Transactions
The software is HIPAA compliant. It handles customer information securely. Single and multiple bookings by various clients are protected end-to-end. This security also extends to any mobile devices with browsers. Online payments are heavily protected and are accepted through many payment avenues such as PayPal and Stripe.