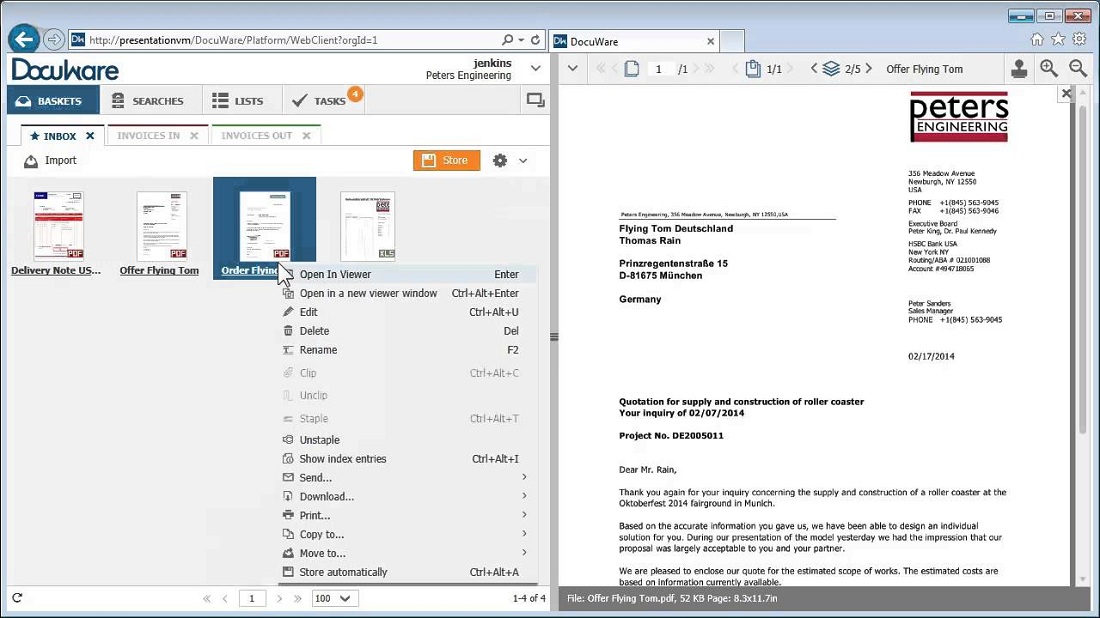 The main benefits of DocuWare are its no downtime and constant continuity feature, intelligent method of indexing and its ease of use. Here are more details:
Zero interruption policy
DocuWare implements a no interruption policy which ensures zero downtime and continuity of use. This is useful for businesses that are currently focusing their efforts for the improvement of their operations. It employs a guidance system which promotes best industry practices and also partners with organizations for guiding them through the entire procedures; from early assessment to implementation and up to optimization. Employees are also given ample of opportunities to adopt by including them in the loop. This is done by the support teams who help businesses in defining their goals that are good for worker adoption as well as providing them hands-on training courses for best results.
Smart indexing system
The system is equipped with an intelligent system of indexing which effectively eliminates the waste of time consumed by filing and retrieving documents. The feature also stores and indexes the documents automatically and optimally. This makes documents readily available right after being stored and indexed.
User-friendly
DocuWare turns a complex task into an easier one through its user-friendly interface which also allows for simpler content management. Its on-premise installation allows businesses to configure the software according to their specific business requirements. It also provides deep integration capabilities with organizational IT infrastructure that allows for better networking and automation. Its services can also be utilized whenever, wherever for better productivity through its Android and iOS mobile apps.