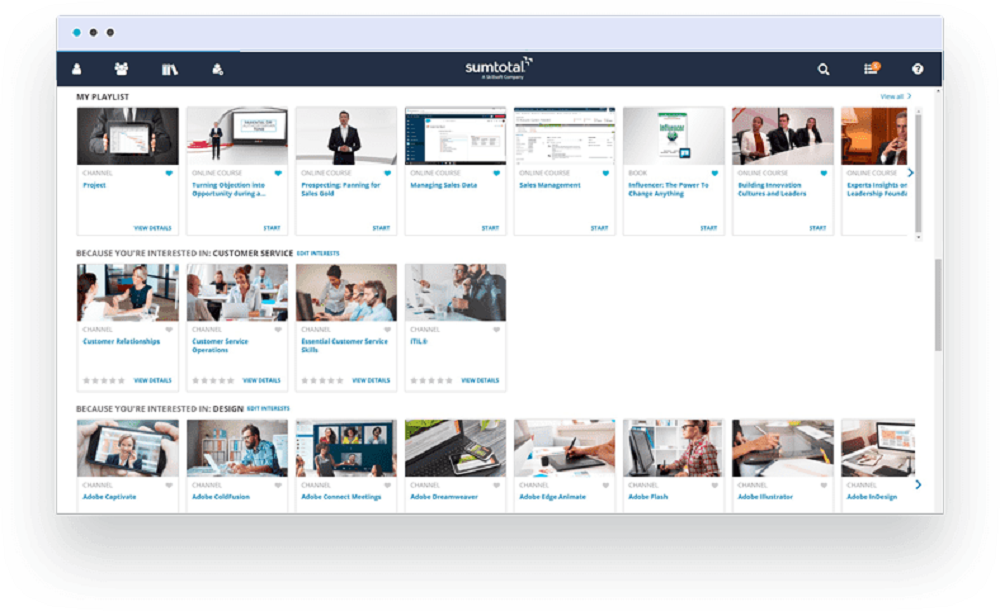 The main benefits of SumTotal Maestro are its simple and user-friendly presentation of functions, rapid deployment capability, various e-commerce functionalities, support for most mobile devices, reports library, and social collaboration tools. Here are more details:
User-Friendly
While powerful, SumTotal Maestro presents its enterprise-level functionalities without any complexity. It also transforms every learning session into a highly personalized user experience with its configuration options.
Quick Deployment
SumTotal Maestro supports rapid deployment without users having to worry financially. This is done through the system's quick on-demand deployment packages.
E-commerce Functionalities
Users can turn their training production into a source of revenue because SumTotal Maestro is equipped with e-commerce capabilities and payment integration. They can also monitor, manage, and deliver all their learning plans regardless of whether it's SCORM and AICC compliance online training, role-driven, instructor-led, etc.
Mobile Support
Most of the mobile devices can be used to access learning courseware and content. This way, users who spend most of their time on their smartphones can enjoy learning through SumTotal Maestro as well.
Reports Library
The platform eliminates the need for unprepared reports since users are able to create a library of reports. This library can be shared by users with their managers.
Social Collaboration
SumTotal Maestro allows users to form audiences and groups for automatic delivery of training and centralized management of certifications. It also enhances social capabilities by encouraging collaboration, as well as informal learning with review, networking, and discussions.