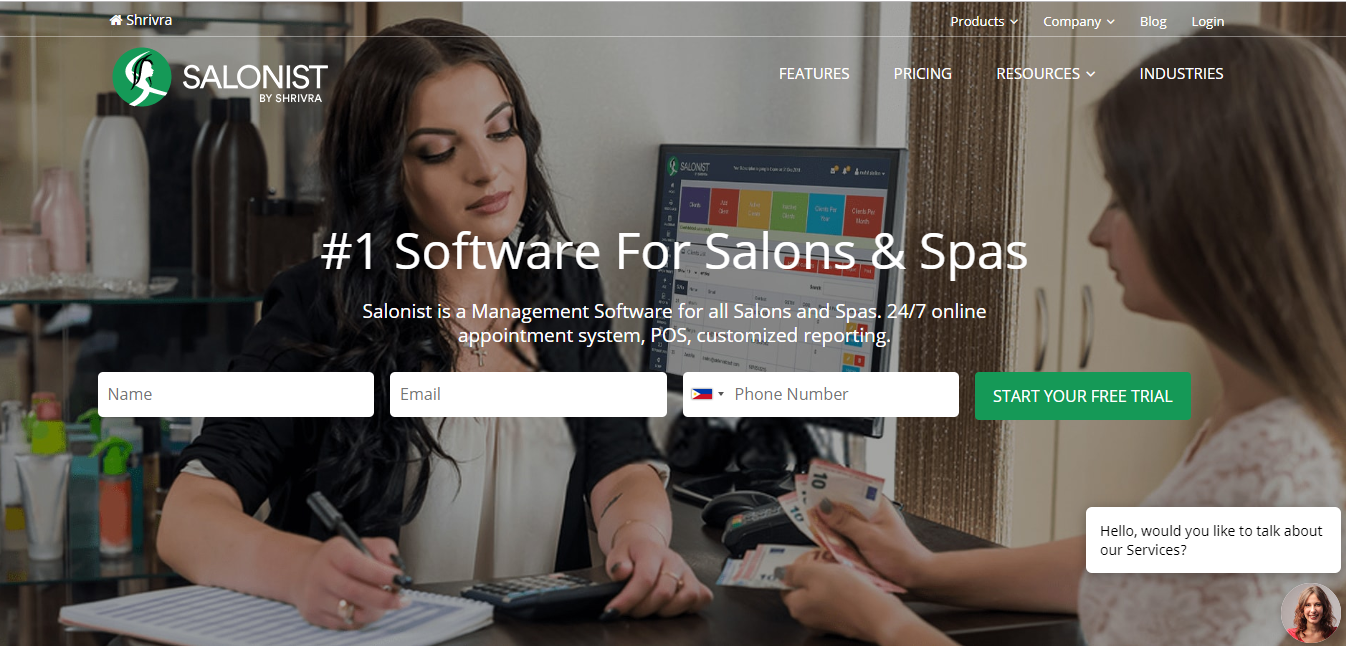 The main benefits of Salonist are providing mobile access anywhere, simplifying staff management, managing discounts, promos and offers, and tracking product usage. Salonist is used by various businesses in the spa and salon industry such as hair salons, beauty salons, health clinics, barber shops, and massage and spa centers. Here are more details on Salonist's benefits:
Provides mobile access anywhere
Scouring through Salonist reviews, we found that users enjoy the ability to stay connected to their business using their mobile device. The app has a responsive design to fit any device you're working on. Furthermore, customers can easily schedule an appointment at their convenience.
Simplifies staff management
Salonist ensures businesses have the right employees available for customers' scheduled appointments. Hence, it gives you tools to manage employee schedules and track availabilities, days off and leaves.
Manages discounts, promos, and offers
Since it's hard to keep track of bonuses and commissions, Salonist takes care of the job by automatically calculating it based on your scales. You can also build customer relationships by offering loyalty programs, discounts, and special offers according to various Salonist reviews. By making your frequent customers feel appreciated, you can encourage them to make more purchases and come back regularly.
Tracks the usage of products
Salonist lessens your workload by tracking products and services costs. It automatically traces your product bar usage and backbar cost to help you manage your resources efficiently. This is crucial in running beauty and salon businesses successfully.