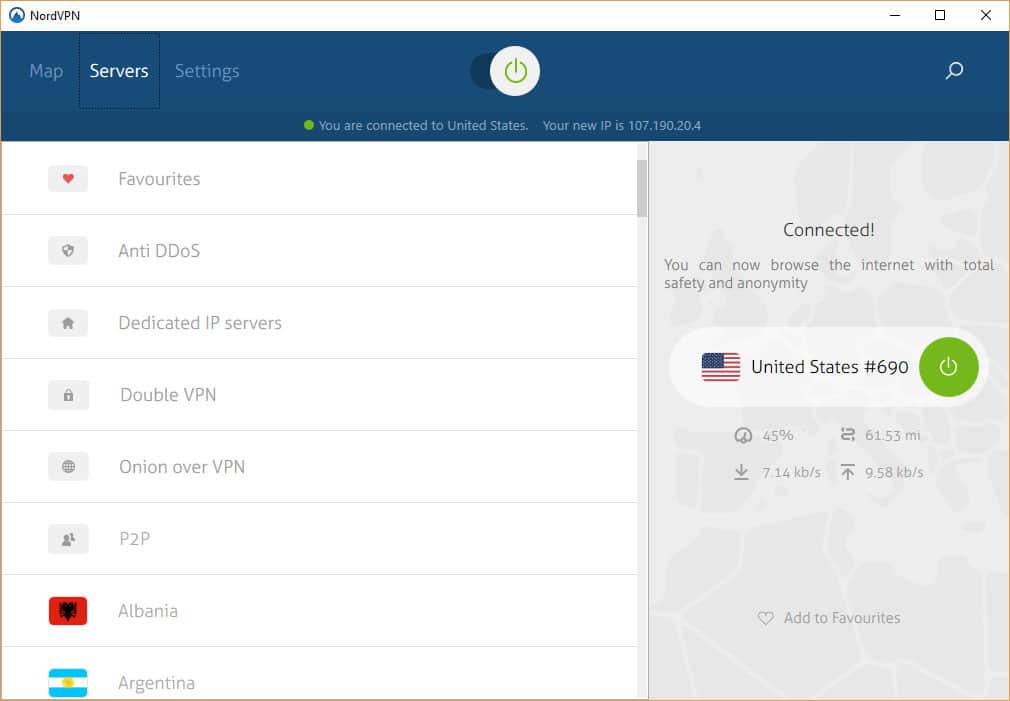 The main benefits of NordVPN are its multi-platform protection, mobile safety, secure online experience, confidential information, safeguarded payments, and anonymous research and testing. Here are more details:
Multi-platform Protection
Whatever platform they are on, users can be confident that their security and privacy are not compromised, since NordVPN can connect up to six devices under one account.
The device users are on isn't an issue either, as NordVPN is available for Mac and other Apple devices, Windows, and Android. Whatever it is they're using, users can enjoy NordVPN's protection.
Mobile Safety
NordVPN's smart and user-friendly apps provide protection for users on mobile devices, whether it's an Android or an iOS. With these apps, the user can be confident that their personal information remains private as it ensures that the apps can only access the internet through the protected VPN tunnel.
Secure Online Experience
NordVPN makes complete anonymity on the web possible with its strict no-logging policy. When users utilize NordVPN, none of their internet activities and usage behaviors are recorded online. Even NordVPN will be unable to provide information on their customers' internet usage behavior, even if the entity making the request is a government agency or the users themselves.
Confidential Information
The business solution NordVPN provides covers both executives and all employees. Whether the information is being shared with colleagues, customers, or other stakeholders, the information is securely relayed and received.
Safeguarded Payments
Users wary of online transactions have no need to fear it when they are using NordVPN. Financial processes remain secure at all times, thanks to the software's military-grade encryption that gives the transaction a double layer of protection.
Anonymous Research and Testing
NordVPN lets companies access the internet with no boundaries, letting them test-drive their products on the internet and gain accurate market knowledge and insights.
Field researchers that a business deploys can be assured that their identities and locations are kept secret. Companies become untraceable as the software alters their IP address.