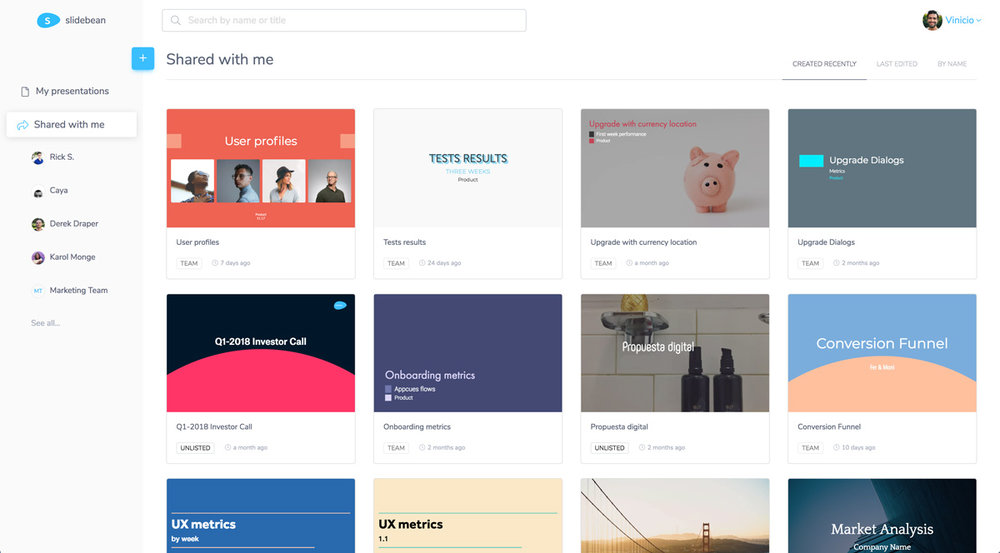 The main benefits of Slidebean are its user-friendliness, its high compatibility, and its templates.
Slidebean is a good alternative to programs like Keynote and Powerpoint because of its ready-made professional templates and its user-friendliness. The design element is taken care of and it makes online collaboration seamless. Even without the user's intervention, presentations are kept in sync and can be shared with anybody, whether they're using a PC, mobile phone, or tablet. The dozens of built-in templates save time and effort as users no longer have to start from scratch when coming up with presentations. Relevant presentations that match business requirements are also made possible by purpose-built templates.
There are no additional installations or plugins required to embed Slidebean in a website. Since it is a cloud-based solution, a simple HTML script will do. Users only need to worry about internet connectivity and a modern browser as the software works with any operating system. This compatibility ensures that whatever device is being used, the presentation's appearance will not change. If there is no internet connection, the presentations can be exported into PPT and PDF formats.
Presentation flow can be controlled by a mobile phone, which can be used as a remote control without any additional software. All users need to do when it comes to Slidebean is choose from pre-filled decks that also serve as Content Templates. Content placeholders are easily replaceable. Professional slides can be easily created with the elements the software provides, which include images, charts, title, fill, tables, text, icons, quotes, bullets, videos, and more.