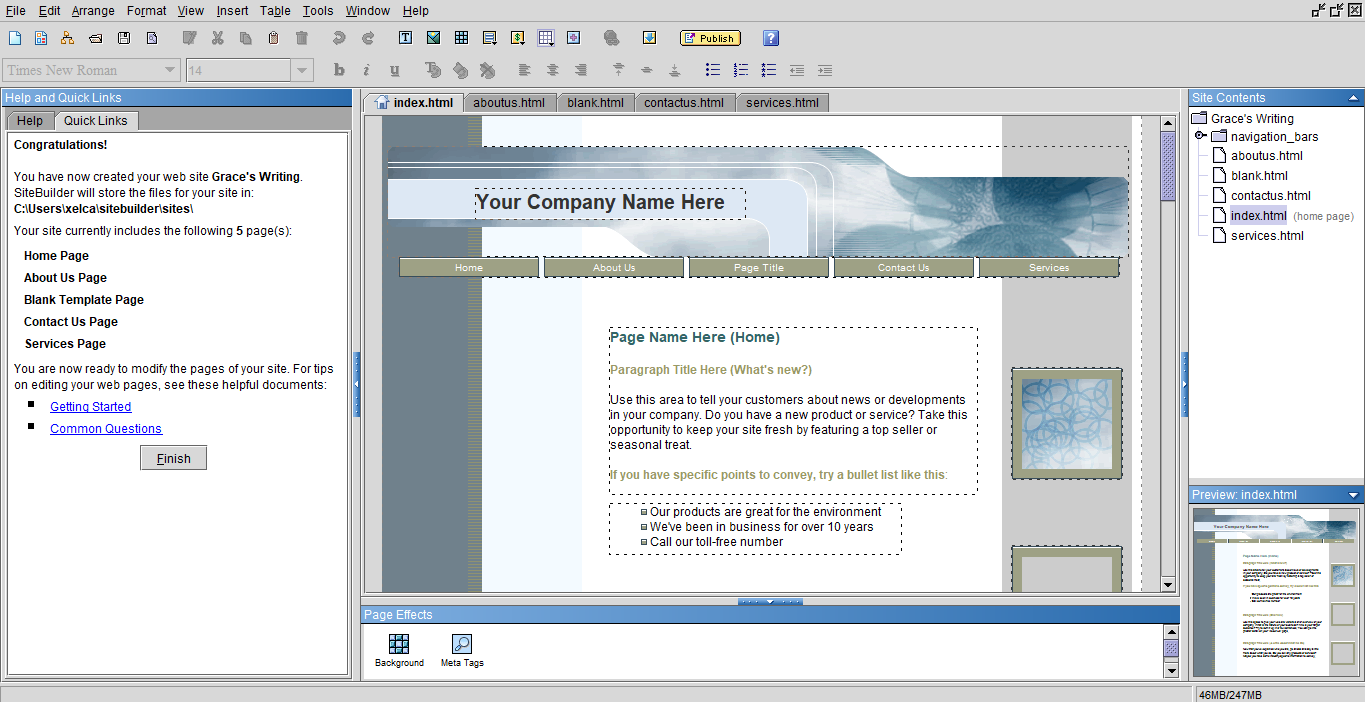 The main benefits of Yahoo! SiteBuilder are its large library of templates, its capability for collaboration, and basic e-commerce tools.
Yahoo! SiteBuilder has over 380 templates, which is one of the largest libraries in the site-building niche. Each of these templates is ready for you to customize so you can create the website or online store that you want.
If you have a team behind you, you can get them to help you build a website. That is because Yahoo! SiteBuilder can support multiple users, thus enabling multiple minds to work on a website to deploy it quickly. Additionally, the software has a built-in photo editor so you can alter your images economically before putting them on any of your pages.
On the e-commerce side, Yahoo! SiteBuilder has marketing, SEO, and analytics tools. It can also integrate with PayPal for payment processing. What's more, it lets you understand your audiences better with analytics. Therefore, you can modify your website and content to attract more of them.