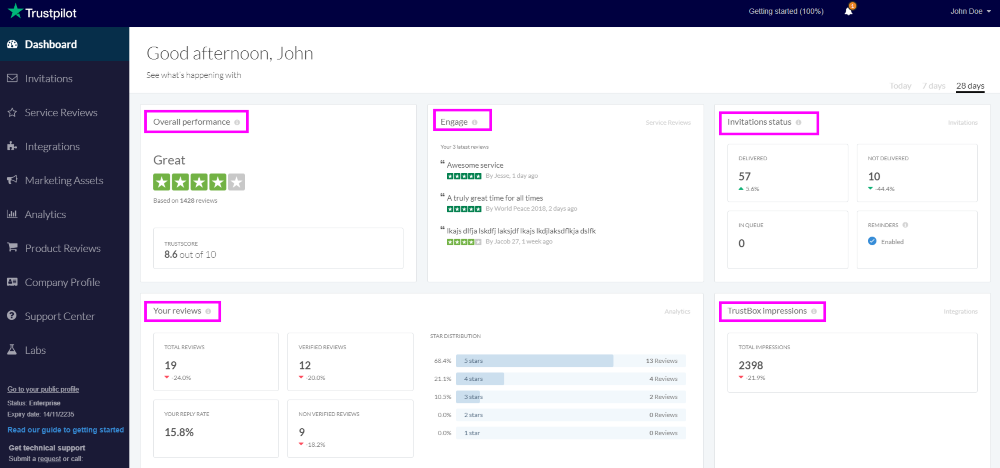 The main benefits of Trustpilot are its ability to turn into a marketing tool, its ability to instill trust, and its ability to let users know which parts of the business to improve.
Trustpilot can become a business' best marketing tool, as it utilizes customer comments and feedback and helps influence the decisions made by prospective customers. Product reviews are becoming the gauge with which consumers make their buying decisions, and utilizing this human and emotional aspect of the purchasing experience can work in the business' favor.
Bringing authentic consumer reviews and feedback to customers empowers them and allows them to make purchasing decisions that are informed. Trust between customers and sellers is built and strengthened by transparent reviews. Businesses get to see growth and higher revenue since reliable reviews and product information push people to make a purchase.
Should a business encounter reviews that are less than positive, TrustPilot allows them to engage with customers who posted them and resolve their problems. Aside from assuring these customers and providing them with incentives, businesses can also use these negative feedback to find areas of improvement when it comes to their brand.