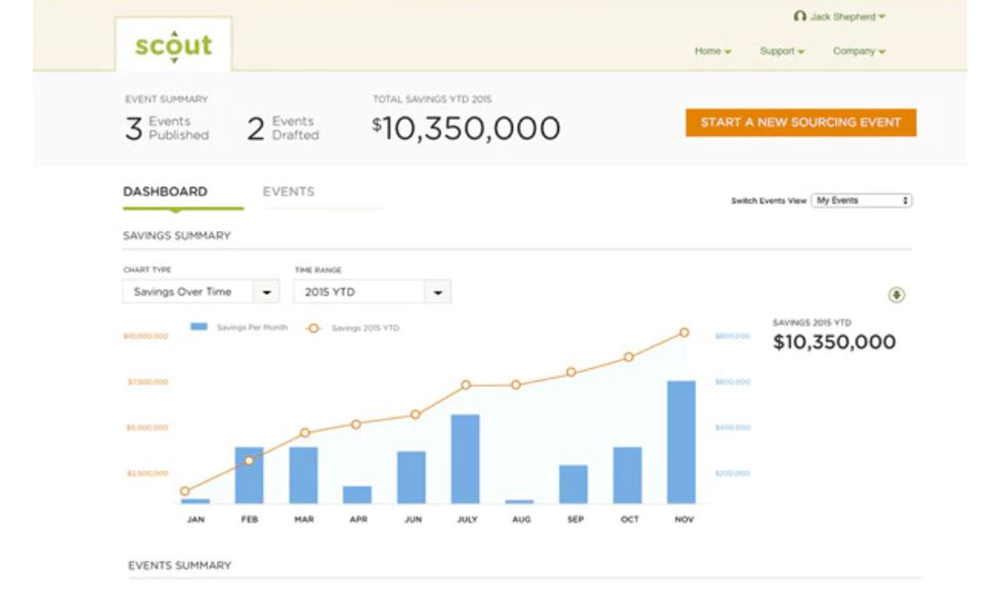 The main benefits of Scout RFP are its automated workflows, centralized database, and collaboration. Here are more details:
Automated workflows
One noticeable attribute of Scout RFP is its automated workflows. The software streamlines process allowing employees to get tasks completed with ease. It also makes it easy for managers and employers to monitor the tasks taken by employees. Features such as deadline notifications make it a breeze to manage projects while ensuring the process is smooth for employees.
Centralized database
Information is power. As a result, it should be easily accessible to everyone in an organization. Scout RFP understands this principle to the core and is built to centralize all operations. Besides, the software store information in a central repository where it is easily accessible. By storing information in one channel, employees, manager, and business owners can access data anytime anywhere. It also reduces the time taken to search for vital documents such as contracts and more.
Collaboration
Moreover, Scout RFP enhances collaboration. The solution fosters collaboration between departments, teams, suppliers, business partners, and stakeholders. It chat function enables employees to share information regarding tasks. Employees can also share details on their progress to motivate others. Besides, administrators, employers, and team leaders can use Scout RFP to set milestones and delegate duties.