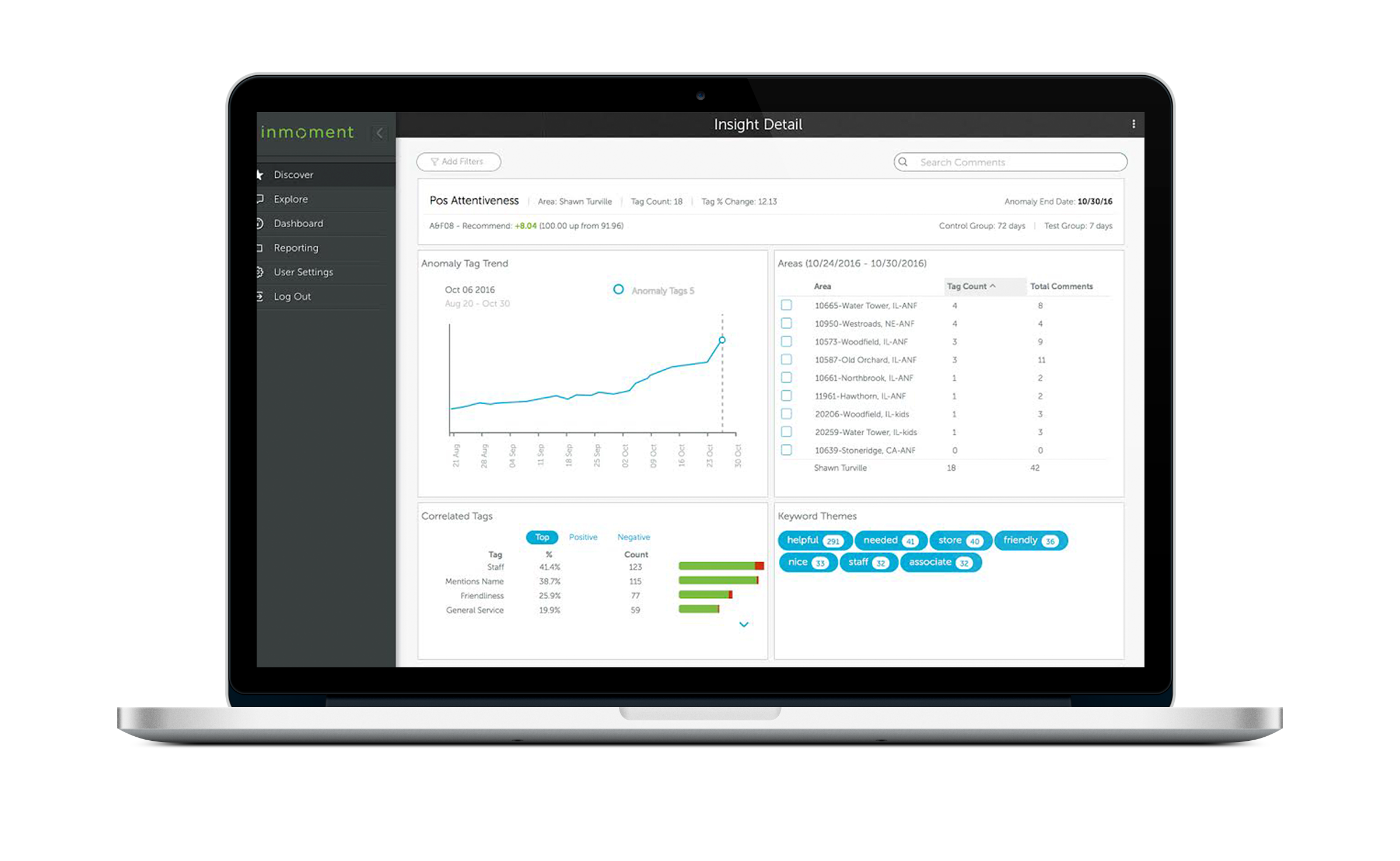 The main benefits of InMoment are the facilitation in the collection of useful data, initiation of intelligent actions, and forging of meaning customer relations. The information gathering and reporting of the software also brings a myriad of benefits such as:
Voice of the Customer (VoC)
This is a tool that offers alerts and feedback based on incoming data from customers to allow everyone to listen to, comprehend, and impart customer stories and experiences.
Experience Hub
This tool gathers data from sources and services of InMoment to help users manage and respond to customer data. The Experience Hub connects with business tools to enable company-wide sharing of feedback from customers.
Analytics Overlay
Analytics Overlay is analytics on the existing Voice of the Customer (VoC) data that allow extraction of actionable intelligence from the unstructured customer information.
Staff Engagement
This functionality captures and imparts feedback from your company's staff regarding their experiences and offers insights on staff-customer effects, relation, and influence.
Closed Loop
This tool gives your frontline staff the ability to solve concerns of individual customers by identifying the root of the issue quickly.
GoRecommended
This offers customers a social feedback mechanism so they can provide recommendations after having a positive experience.
Professional Services
Professional Services is a functionality that offers supplemental solutions from the software's in-house team.
OpenTell
This one presents potential customers pertinent data regarding businesses via representative review samples.