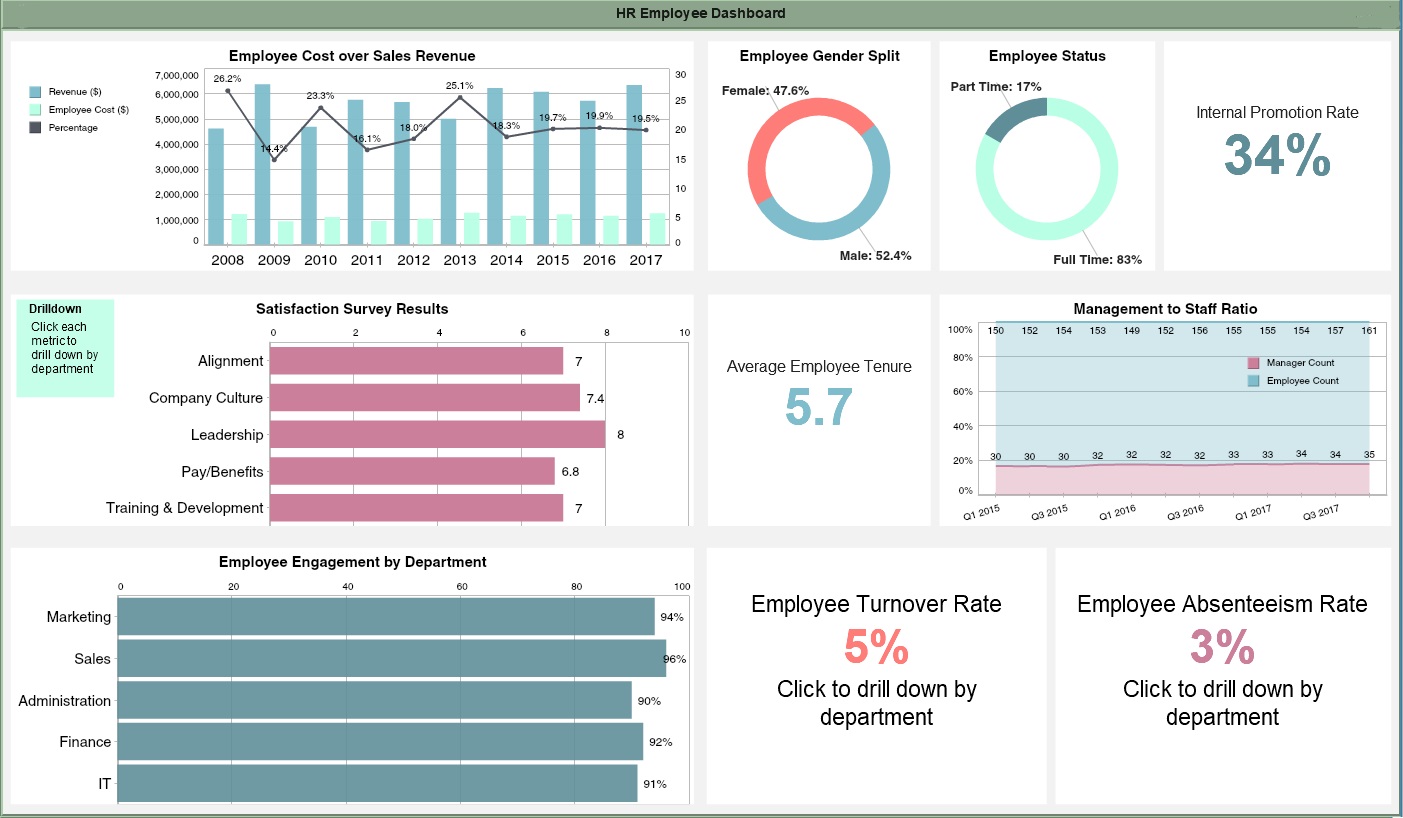 The main benefits of iDashboards are its user-friendliness, its easy learning curve, and its adaptability. Here are more details:
As a business intelligence solution, iDashboards seeks to give its users reporting and data analysis that is easy to do and understand.
With iDashboards, users have a tool that is robust and heavy with features, without having to contend with a steep learning curve. Learning and navigating the iDashboards system is easy to do, especially when compared to other business solutions. Getting a handle on how to use it to its maximum potential takes no time and is easy to do.
Data can be easily accessed and analyzed, and downtime is something that businesses don't have to worry about. With iDashboards, businesses can also expect lower IT expenses since it is a platform that is low-maintenance and can easily adapt to any infrastructure that is already in place. iDashboards has a list of clients that have achieved their business goals thanks to its help.
Because it is cloud-hosted, businesses don't need to buy and set up hardware. There is also no need to install any new software. This means expenses are lower compared to other business systems.