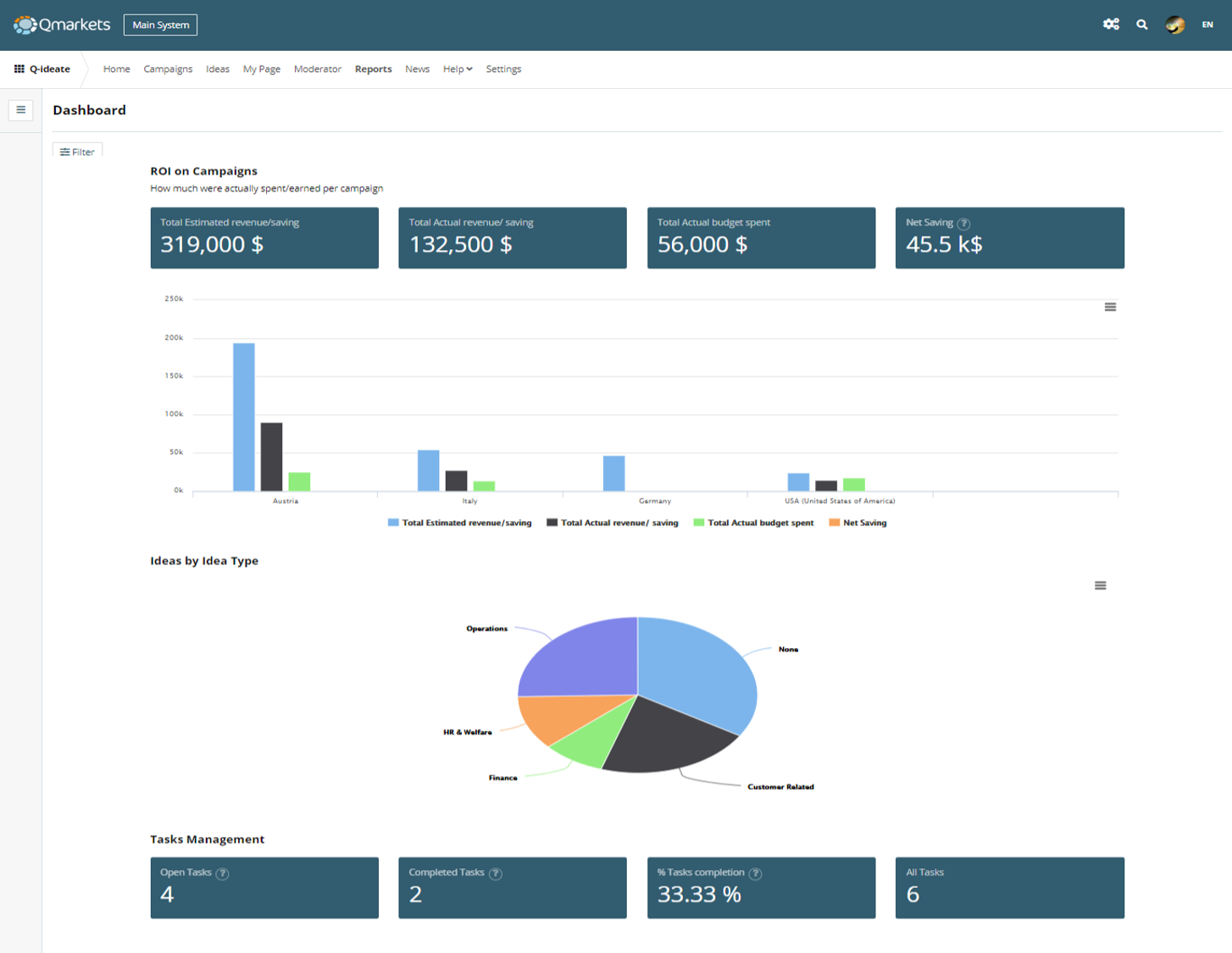 The main benefits of Qmarkets are its customization, native mobile apps, crowdsourcing community, innovation management, and gamification. Specifically, here are the advantages users can expect from the system:
Customizeable Tools
Qmarkets provides a wide range of different tools that can be customized to suit the needs of different clients.
Native Mobile Apps
The software offers mobile applications for iPhone, iPad, and Android devices, which can help overcome language, location, and time-zone problems.
Crowdsourcing Community
Qmarkets has years of cross-sector crowdsourcing experience that foster innovation. Its growing clients hail from different industries worldwide.
Innovation Management
The software allows companies to deploy incremental, open, and disruptive innovation processes for effective innovation management.
Gamification Approach
Qmarkets operates on gamification procedures (ex. token voting) that aid in increasing user management.
Idea Tournament
The Idea Tournament functionality offers users some ideas they can choose from before ultimately deciding the "winner" according to vote statistics.
Evaluation Tools
Qmarkets provides a wide range of evaluation tools and several hundred configuration options for monitoring, managing, and deploying innovation operations.
Flexible System
The tool offers a highly flexible solution that allows companies to lower their expenses while giving them the freedom to scale upward anytime.
Solution-Seeking
Qmarkets provides a turnkey solution for businesses that enable them to discover new ideas by involving an entire company in seeking solutions for specific business problems.