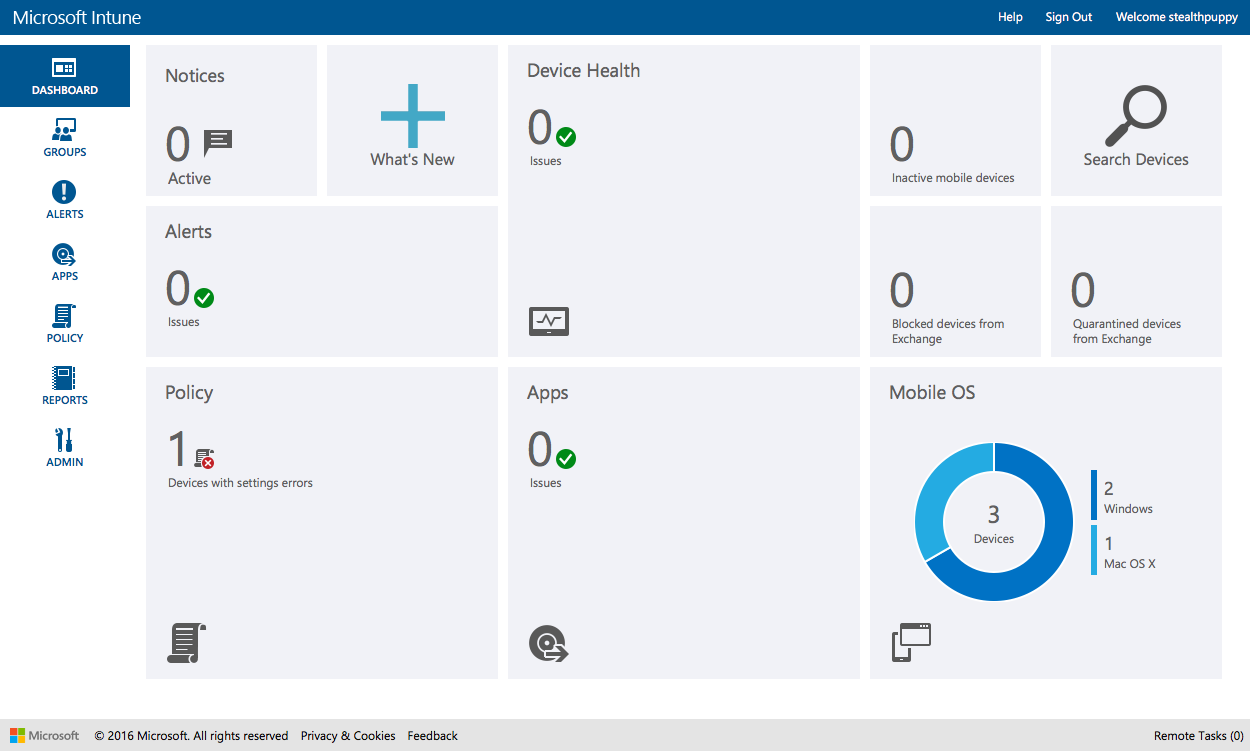 The main benefits of Intune are protected productivity, flexibility with data control, third-party compatibility, cloud-based deployment, and round-the-clock support. It protects enterprise data by offering owners complete control over how their employees can access and share sensitive data. The following are more information on the product's benefits:
Protected Productivity
Intune gives personnel the ability to continue their tasks in the most efficient way possible while protecting their data against online threats.
Flexibility with Data Control
Companies are confident in securing devices of their employees and enrolling employee devices in their network using Intune. They can also enroll devices owned by business partners and other third-party entities.
With this, companies can allow users to complete their tasks while completing their workflow with ease. At the same time, organizations can gain access to sensitive files restricted only to certain individuals.
Third-Party Compatibility
Intune is part of the growing Microsoft family but it also offers support to various devices that include Android, iOS, and macOS. Companies now have a solid management suite that can handle any mobile environment.
Cloud-Based
The software is deployed within the cloud. This can help organizations of all sizes to save costs from on-premise server fees. This implementation can also help users concentrate on their essential business processes and needs while supporting them to scale globally. Its cloud-based system is constantly updated and maintained consistently.
Round-the-Clock Support
Users of Intune have full access to technical support 24 hours a day, 7 days a week. If you're in need of fast-tracking deployment, you can easily seek help from Microsoft's support team.