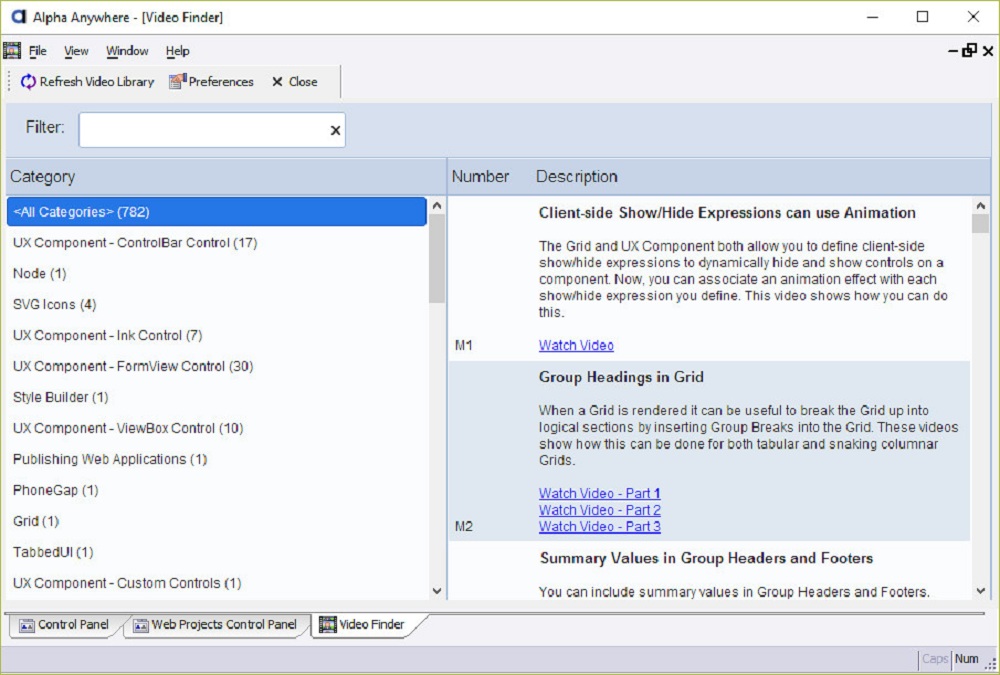 The main benefits of Alpha Anywhere are the speed boost it gives to the development process, ease of use, hence not requiring expert coders to build apps, cost-effective, all necessary tools are integrated into one platform, and RMAD capability. Here are more details:
Accelerated App Development Workflow
Creation of business mobile apps may take a long time and demands certain sets of skills, but using Alpha Anywhere makes a different story. Thanks to its no-code capability, no expert-level coding proficiency is required for the process and instead of taking weeks and days, the project can be completed in about 20 or 30 minutes.
No or Low Code Development
By giving companies an intuitive and straightforward mobile app development platform, Alpha Anywhere accelerates and simplifies the whole development process without any need for tons of coding expertise.
Cost-Efficient
Hiring an outside or third party application developer to build custom mobile apps can be costly. With Alpha Anywhere, the need for doing that is either reduced or completely removed. That's because anyone is able to develop data capture based, enterprise level mobile apps using the system's no-code capability.
Centralized
Majority of mobile application development solutions in the market either lacks some necessary server and client development features or has them in other places; not Alpha Anywhere. It is designed to aid in addressing both back-end and front-end aspects of the app development process. The platform is a unified solution which empowers users to create mobile apps that are especially customized for particular processes and tasks.
RMAD (Rapid Mobile App Development) Functionality
Alpha Anywhere empowers faster apps creation, way quicker than the traditional coding method and there'll be no need for writing and debugging lines as well. Also, it features RMAD capability which allows users to build custom apps visually and the system takes care of the coding part. Developers are also given the option to drill down and incorporate their own code in the application without any hitch.