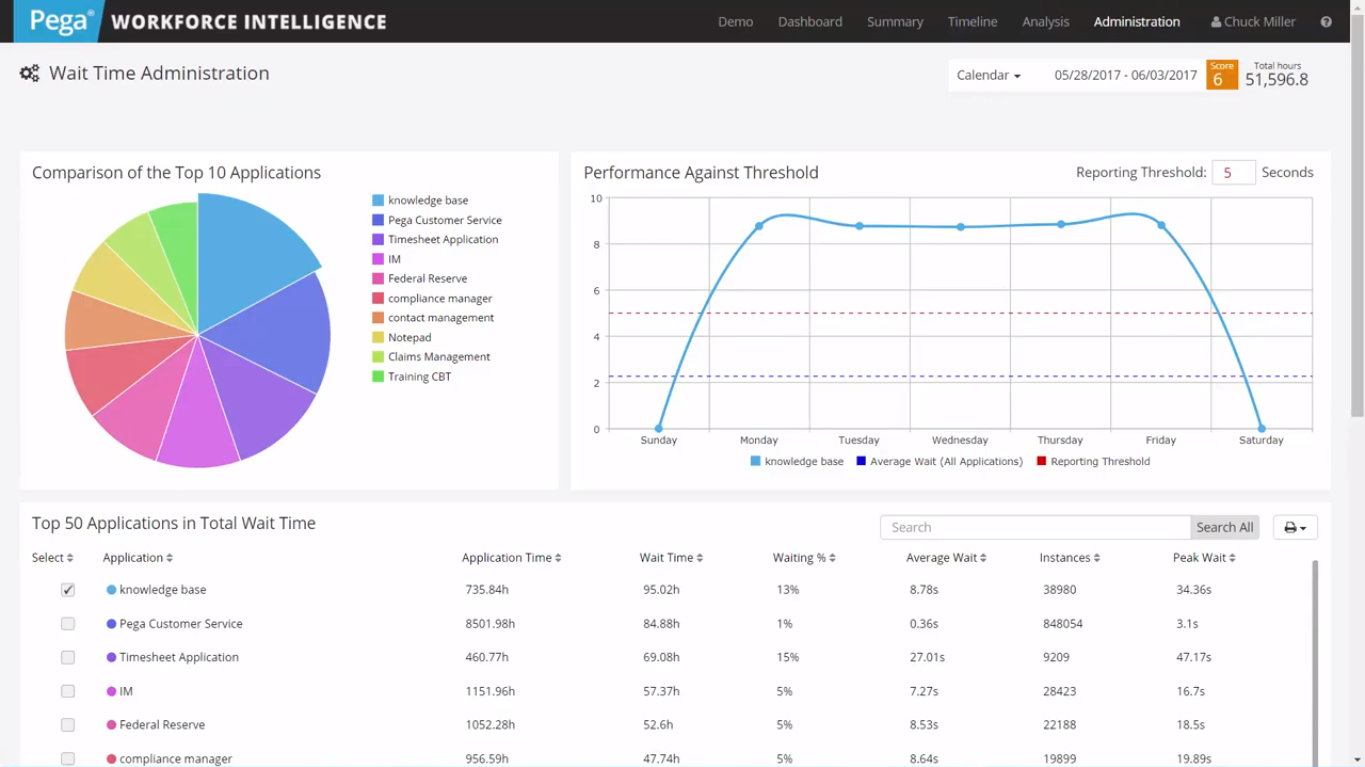 The main benefits Pega Workforce Intelligence are its silent work, identification of challenges, and its contribution to productivity and to the creation of customized coaching.
Silent Digital Consultant
Pega Workforce Intelligence is a silent consultant for a business that runs in the background. It works tirelessly in collecting information about employees' computer activities.
Identification of Challenges
When employees encounter issues that prevent them from being productive, Pega Workforce Intelligence takes not of those problems. This way, employers and managers can confer on how to address these hindrances and improve productivity in the workplace.
Increased Workplace Productivity
Once employers and ranking officials have identified issues related to productivity, they can enforce actions to address them in weeks instead of in months. It draws from multiple sources to give companies the information they need in transforming workplace productivity.
Customized Coaching
Pega Workforce Intelligence empowers employers to give their workers what they need especially during training. With the information they get from the bots, company owners and managers should be able to better guide old and new employees alike as to the best conduct in the workplace.