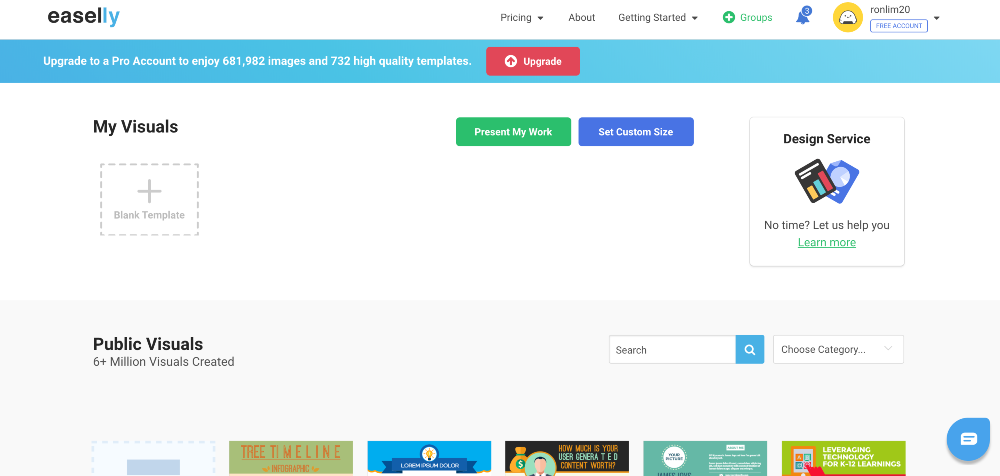 The main benefits of Easel.ly are its different infographics types, its design tools, and its sharing capabilities.
Because a number of infographic types are available to Easel.ly users, they have various ways to communicate and represent their research, ideas, and data. Data visualization, lists, timelines, comparisons, maps, visual articles, and flowchart infographics can be created with this platform.
A list infographic can be created should users want to support a particular claim or have steps discussed. The differences or similarities between studies can be visualized with the use of comparison infographic. Multiple scenarios can be shown and personalized answers provided with a flowchart infographic.
Articles, especially ones shared on social media can be made more interesting with the inclusion of a visual article infographic made with Easel.ly. Map infographics are used to explain data based on customer locations and demographic attributes. Meanwhile, timeline infographics are for showing the chronology of events, displaying cause and effect relationships, or emphasizing historical data. Graphs, charts, and statistics can be showcased with a data visualization infographic.
The multiple infographic types can all be easily created and designed, thanks to Easel.ly's simple navigation and its intuitive interface. Opacity can be adjusted and shapes can be added to their infographics. Arrows can also be easily drawn and copied.
Values, labels, columns, and rows can also be set up so that the platform's already versatile charts can be further customized. A grid view can also be utilized so users are confident that the objects, images, and graphics they use are all properly aligned. The infographic templates and images that Easel.ly users can freely use number in the thousands.
Easel.ly also has a group share functionality that allows users to share all the infographics they've created with their teammates. They can also use a shareable link if they only want their work to be seen by selected team members. Blog posts can also be embedded with their created infographics.