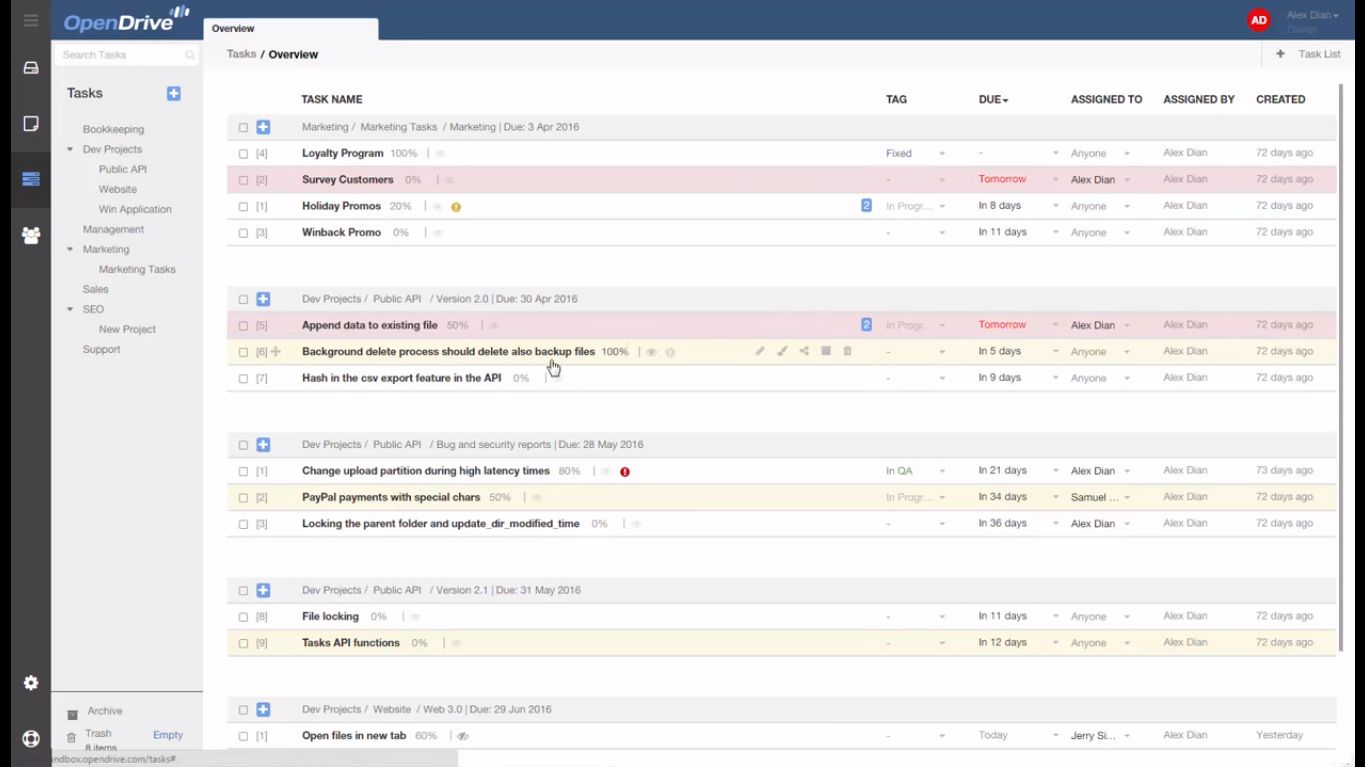 The main benefits of OpenDrive are its reliability as a cloud storage platform, version restore feature, multi-platform support, file editing capabilities, and speed and security.
OpenDrive is a reliable cloud storage service because users can upload any kind of and as many files as they want without worrying about space. Apart from the storage capability, OpenDrive also provides a version restore feature. This is especially helpful for users who want to go back to the older iteration of a file. The solution can also help retrieve deleted data since it stores deleted files in the system for 90 days, which is longer compared to other platforms.
Users also do not have to be concerned about which machines and devices they can access OpenDrive from. That is because the software can run on both Windows and Mac computers. It even has native applications for Android and iOS. The latter apps make certain that users can access their files even when they are on the go.
Though OpenDrive is mainly used for storage, users can also utilize the solution for editing, replacing, and previewing files. There is no need to be troubled about hitting the save button, too, because the application backs up your cloud files automatically.
When it comes to speed and security, OpenDrive is unmatched. It allows users to upload and download files quickly and ensures that their files are secured using 128-bit SSL encryption. Because of this, users can rest assured that their files are safeguarded against malicious threats regardless of the nature of the network they are on.