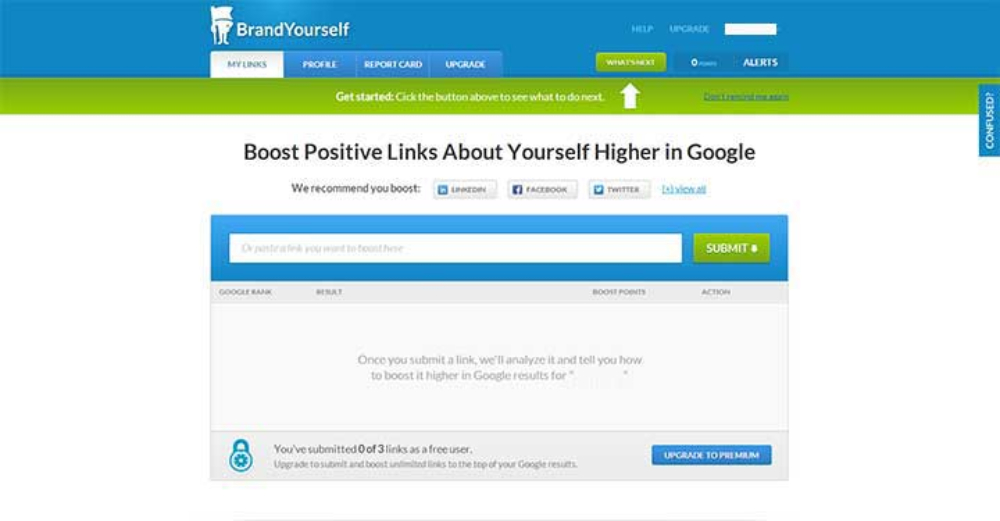 The main benefits of BrandYourself are its suppression of negative results, its customized strategy, and its ability to create and promote content.
Organizations and individuals who want to make sure that the search results for their name on Google say something positive about them will appreciate how BrandYourself suppresses results that are negative. The top of the Google search page can also be populated with social media profiles that are genuine, thanks to this tool.
All of this works towards impressing the potential partners, employers, and clients of BrandYourself users. This can then result in projects and contracts awarded to them, all thanks to the positive outlook generated by BrandYourself.
Businesses and individuals get customized services on top of the do-it-yourself reputation management tool that they get with BrandYourself. The service takes into account the latest Google algorithms when it comes up with its strategies for users. A client's online presence is constantly kept pristine by a dedicated team that regularly optimizes the client strategy.
BrandYourself can also be used to regularly post status updates, create presentations, and write a blog post, all of which are taken note by Google and other search engines.