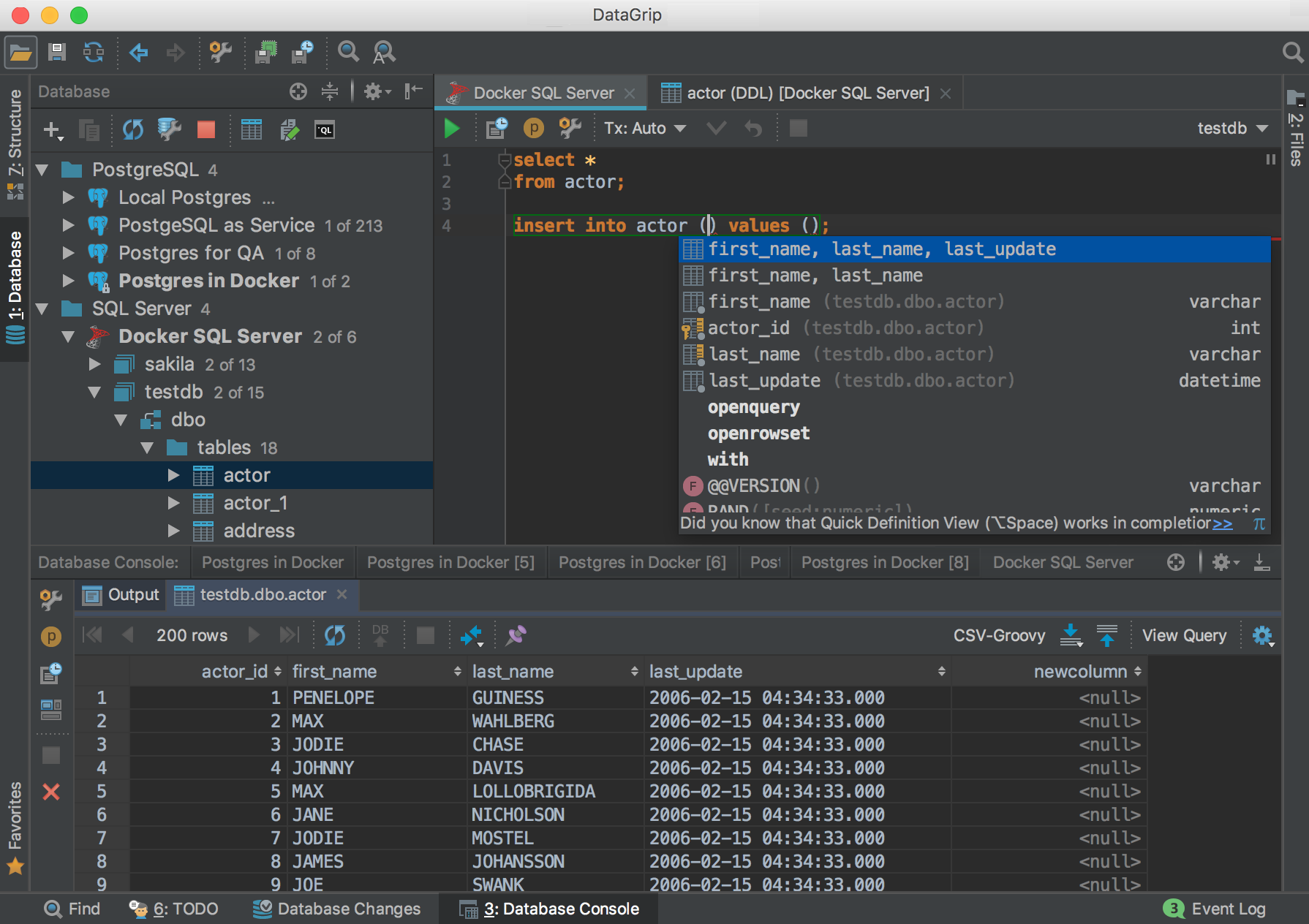 The main benefits of DataGrip are code editing, Query execution, and database exploration. Here are the specifics:
Code Editing
With DataGrip, developers can boost productivity, as they can move and modify code blocks, format codes according to styles, and organize selections with multi-cursor. It proves to be an essential yet distinctive solution that helps developers design multiple consoles with unique options for schema and query. The console supports schema switching and provides a local history that allows users to track activities without losing their works. Its capable diff viewer helps in comparing console snapshots. This feature highlights the difference between consoles and helps users efficiently manage comparison standards through the tolerance parameter.
Query Execution
DataGrip is a database IDE created for professional SQL developers. Queries can be performed in different modes, and the local history is offered to allow activity tracking. The schema navigation capability lets developers work on any view, procedure, and table from its use in SQL or via the corresponding action. DataGrip also offers extended understanding of how queries work and some insights on the behavior of the database engine. Its smart code completion functionality offers context-sensitive code completion to let developers write SQL code faster. Bugs in SQL are even detected, and it recommends to users the best way to address them.
Database Exploration
DataGrip offers a beneficial environment that empowers users to explore the database. On top of that, it offers different database introspections functionality that allows the editing and design of objects to fit supported language. The software, in addition to database introspection, offers a user interface in which users can add and modify tables, columns, indices, constraints, and much more. Its robust data editor allows developers to add, modify, remove and clone the data rows. It can simplify navigation through foreign keys and then helps developers search anything in their data utilizing a text search tool.