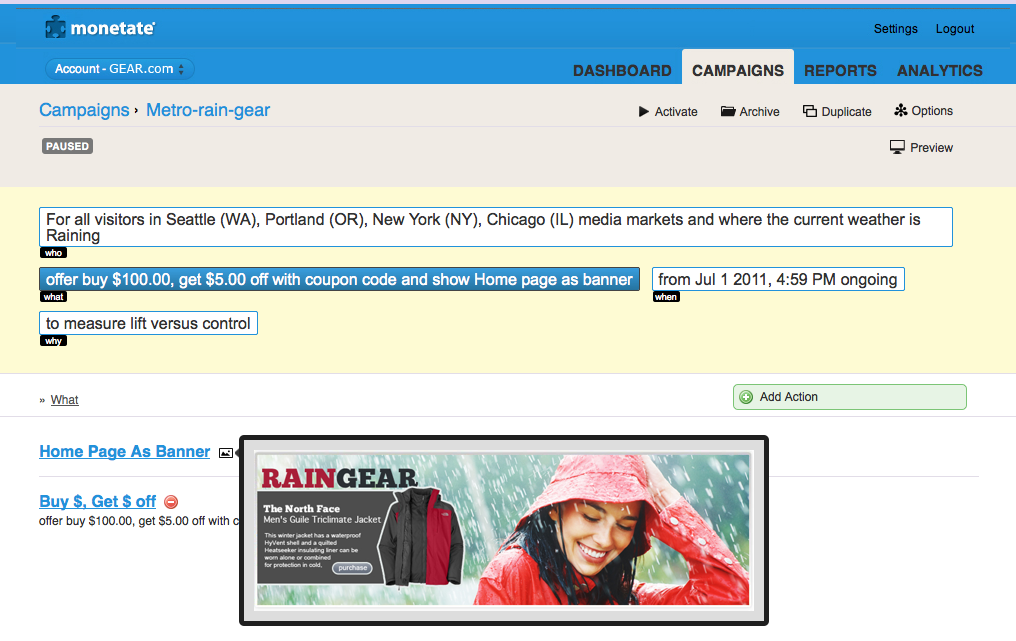 The main benefits of Monetate are its enhancement of customer relations with users, optimization of web content, mobile application feature, and sending of personalized emails. Here are more details:
Customer Relations Management
One of the keys to a successful business is good customer relations and for that, online content personalization plays a vital role. To achieve a good relationship with clients, Monetate provides them with a home-like feeling by letting them see what they like. This is made possible through customer preferences tracking and behavior analysis. When a platform in emails, websites, and mobile apps is personalized, there is a good chance that customers will not lose interest.
Web Contents Optimization
For web content to be successful, it is imperative that they are optimized. For this matter, Monetate lets users segment their audience according to preferences. This way, they are grouped systematically and addressing the needs of every group can be done in a more efficient manner. Aside from that, users can review their strategies using Monetate's dynamic analytics while they are preparing unique platforms for every group.
Mobile App
Monetate comes with a mobile app which is a great tool since most of the customers are utilizing mobile devices when visiting the websites. Thus, the optimization of mobile apps is an essential aspect of leading businesses to success. The app lets users customize their interface for their mobile clients.
Personalized Emails
Some stats suggest that over 75% of the customers will buy from the businesses that send personalized emails. Monetate ensures that users can take advantage of the trend as well. Using customer profiles as the basis, businesses can send relevant emails that contain links and promotions to their website.