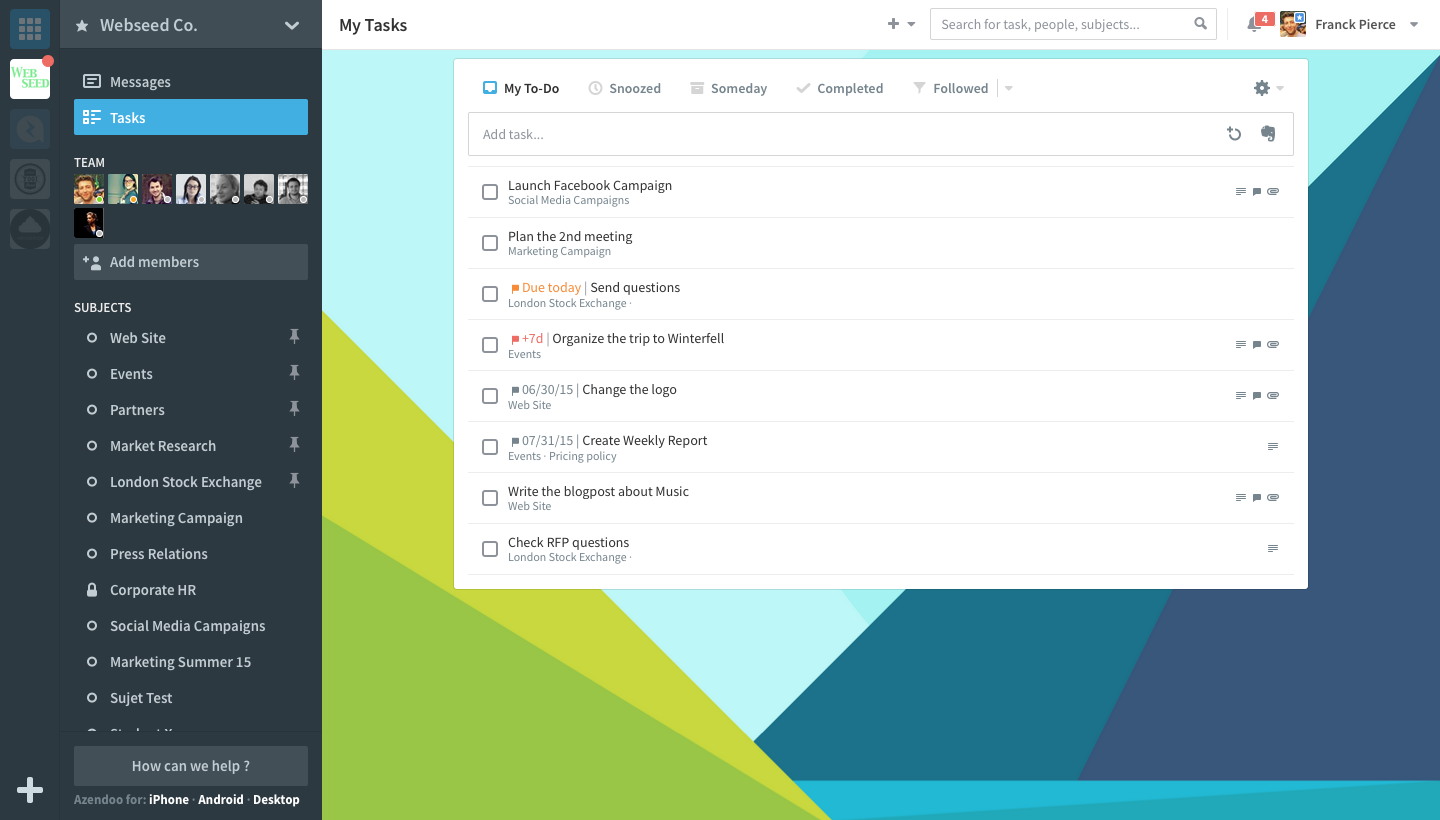 The main benefits of Azendoo are its rich feature set, simple to use, and intuitive interface. Here are more details:
First and foremost, Azendoo helps users track their work in a collaborative fashion. Users are allowed to take control of their workloads and converse with other project members. Elements like action items, chat transcripts, and documents can be grouped in Azendoo. This makes going through relevant information easier. Tasks can be assigned with priority weights out in the open. With this, everybody would be in sync and would be able to work in a unit. Azendoo becomes an information hub for everyone. All relevant information and personnel can be tapped in an instant.
Azendoo is also integrated with various apps such as DropBox, OneDrive, and Google Drive among others. With these, file sharing will not be an issue. If you already have accounts in these apps, you can just pull out files from there via Azendoo. What is more, is that Azendoo even "upgrades" an Excel file that is static and quite boring by converting into a more dynamic one, into what is called Azendoo Subject. This comes with Due Dates, Tracked Time, Conversations, and Tasks. It will still be associated with whatever operation process it was designed for only with new features that make it more user-friendly.
With these features in tow, many would expect that Azendoo has a complicated looking user interface. With much surprise, the interface is very intuitive and simple. No training is required. Its layout and features are very straightforward. Anyone can enjoy the use of Azendoo in minutes.