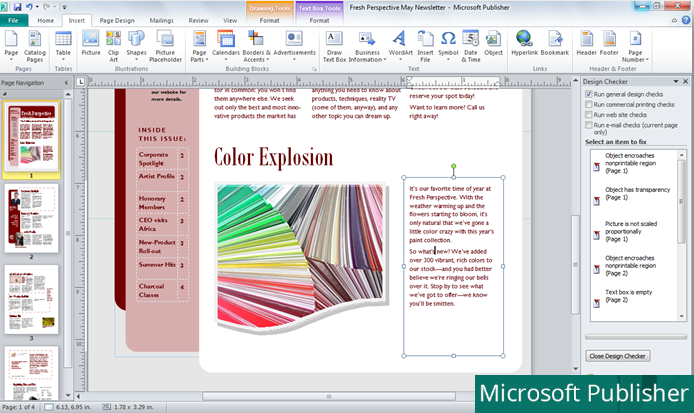 The main benefits of Microsoft Publisher are its rich feature set, ease of use, and it integrates seamlessly with Microsoft's other applications. Here are the details:
Easily create polished, professional layouts
Since everything you add on Publisher remains exactly the way you designed it, whether it's on print, online, or in an email, you can be assured that your output will look precisely the way you want it to look.
Always have unique, specialized materials for any purpose
With multiple pre-designed templates made available to you, Publisher makes it possible for you to come up with a range of materials, from simple greeting cards to professional newsletters and marketing paraphernalia.
Publish tailored products for your audience
With its multiple tools, Publisher allows you to come up with a variety of products, from printouts to professional-quality email publications. It even enables you to export your work to industry-standard non-editable formats.