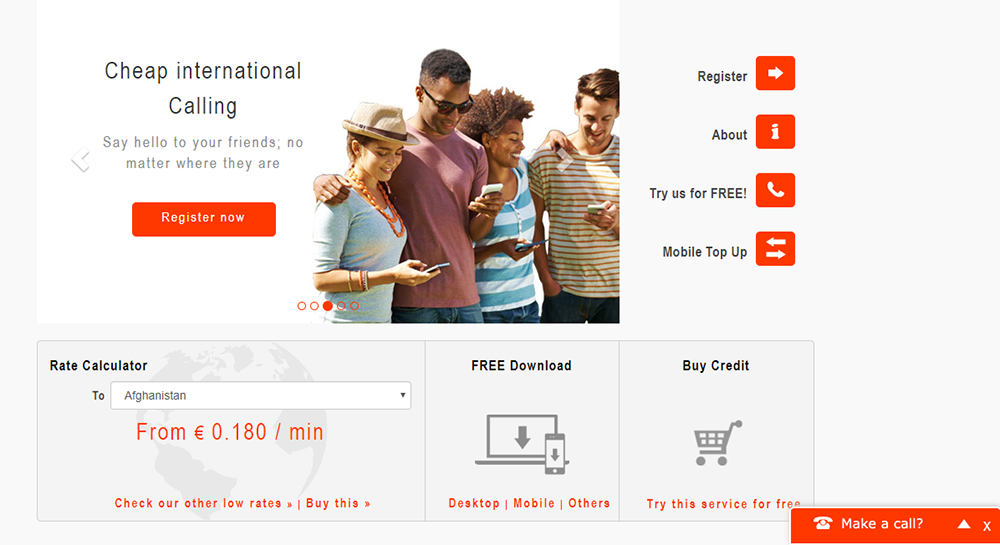 The main benefits of Free Call are it allows a fast and easy communication with potential customers, it supports immediate answering to customers' queries through a chosen telephone number, and it offers a client-started call capability.
Client-started telephone calls are fundamental to any business activity, as it opens enormous opportunities to convert simple query calls to sales. With Free Call, you have a basic and clear application that focuses on client-started calls with your business. A straightforward "Free Call" embedded button in your site is necessary to keep those telephone calls coming and your business expanding.
The software is unique since it makes it simple for site guests to start calling. Most site visitors disappear without opening communications with your brand. They generally defer the sales call for a later time. With Free Call, your prospects can get in touch with you from the early stage of the purchasing procedure: at times when they have questions and need answers. It would be easy for you to answer them directly from your mobile phone or landline.
With Free Call, you will most likely catch more potential clients who are abroad and not yet prepared to begin a global call. It also helps you reach potential clients who don't know they are ready to get in touch with you at the moment and postpone the request, and potential clients who are on your site and need an answer at the very moment.