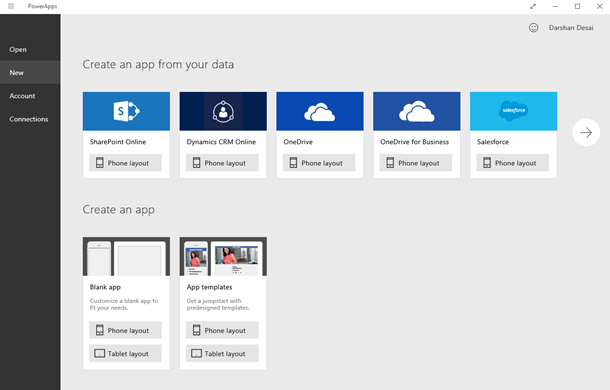 The main benefits of Microsoft Power Apps are its stable functionalities, accessible on multiple platforms, and great integration. Here are more details:
Solution Maker
Microsoft Power Apps can become your bridge to provide new solutions to your current problems. The service allows you to design apps from scratch using the web or mobile devices. With this capability, you can create a tailor-made solution for your audience.
No Prior Coding Knowledge Required
If you need to speed up the development and deployment process of your solution, Microsoft Power Apps is the best way to go. There are ready-made templates available that you can use as your app's foundation. This means that you can achieve a fast result and provide your target markets with the solution that is right for them.
Accessible On Different Platforms
Each app developer has a preferred working environment and this is something the software understands. Therefore, Microsoft Power Apps makes sure that it is accessible on multiple platforms, including iOS, Android, and Windows devices.
Integrated Information Pull
With the help of Microsoft Power Apps, each user can use the information from Microsoft and other third-party systems to be used in the process of app development. This capability is made possible by the Microsoft Power Apps' premium connectors and extensive integrations.
Workflow Automation
Because Microsoft Power Apps is a part of the business app network of Microsoft, users can further improve the app development process by connecting it with different apps. For instance, they can speed up their workflow by establishing workflow automation using Microsoft Flow. They can even understand their target markets as well as business operations through Power BI.