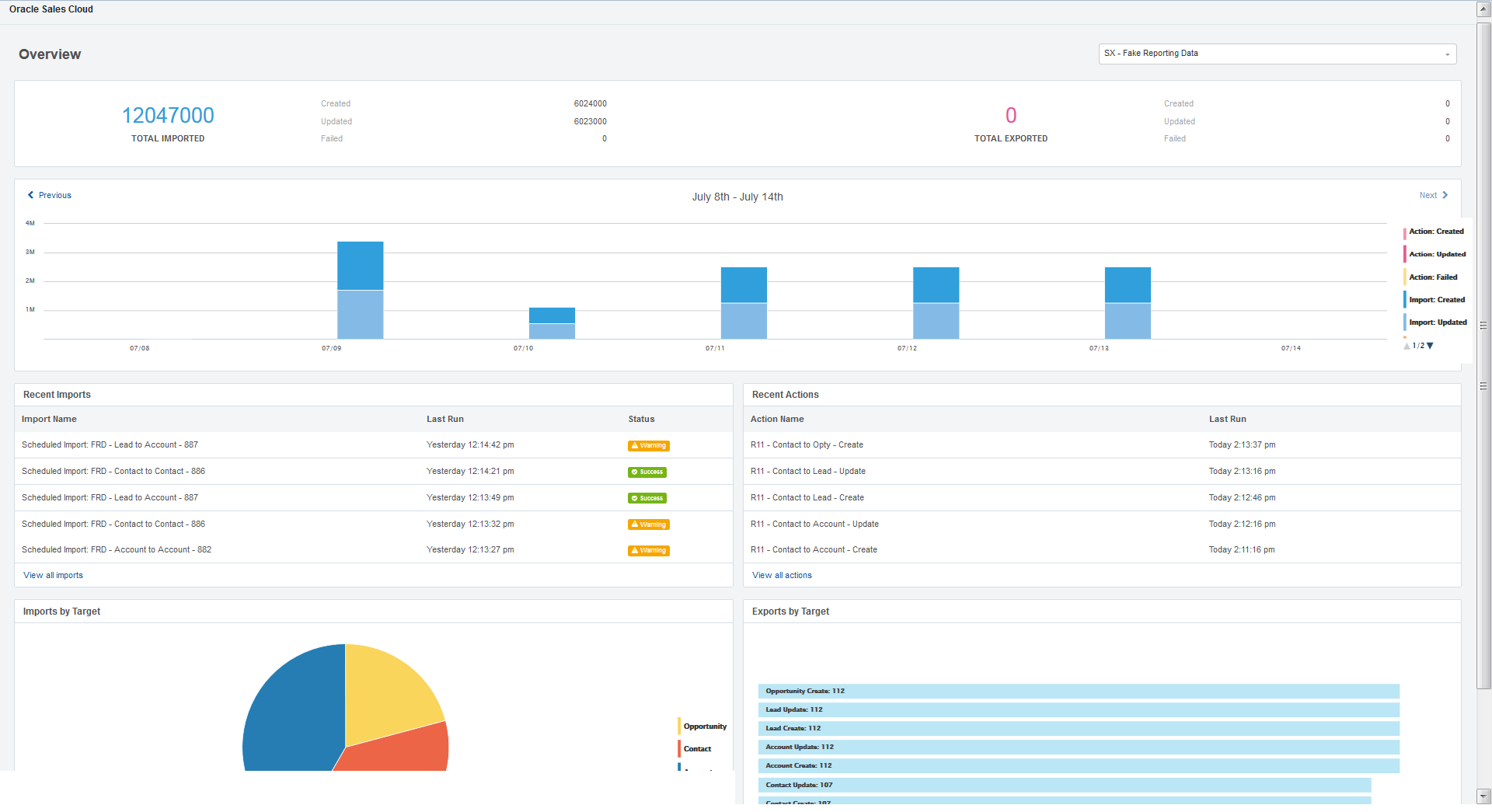 The main benefits of Oracle Sales Cloud are it helps to increase productivity, empowers sales reps to sell more, and offers accurate information for boosting revenue. Oracle Sales Cloud enables collaborative work throughout your organization in terms of sales and customer relationship management. With the solution as their hub, teams can now better qualify leads through pooling actionable information. As it is in the cloud, everyone in an organization can make use of the CRM suite and possess an edge over competition; from salespeople to managers.
Oracle Sales Cloud enables teams of users to be more productive and efficient. This is made possible by features like a shared calendar and storage for critical customer information. These, including contacts and company information, are all easily available. Analysis of increasing sales intelligence, task assignments, and notifications can also be tweaked on the platform.
Information in Oracle Sales Cloud is being updated in real time. This is why many users, especially in management positions, are raving about the software. With access to updated and accurate information, sales and customer-relationship-related forecasts can be made to increase performance levels. Changes can be made and the plans they make are based on better informed with Oracle Sales Cloud.