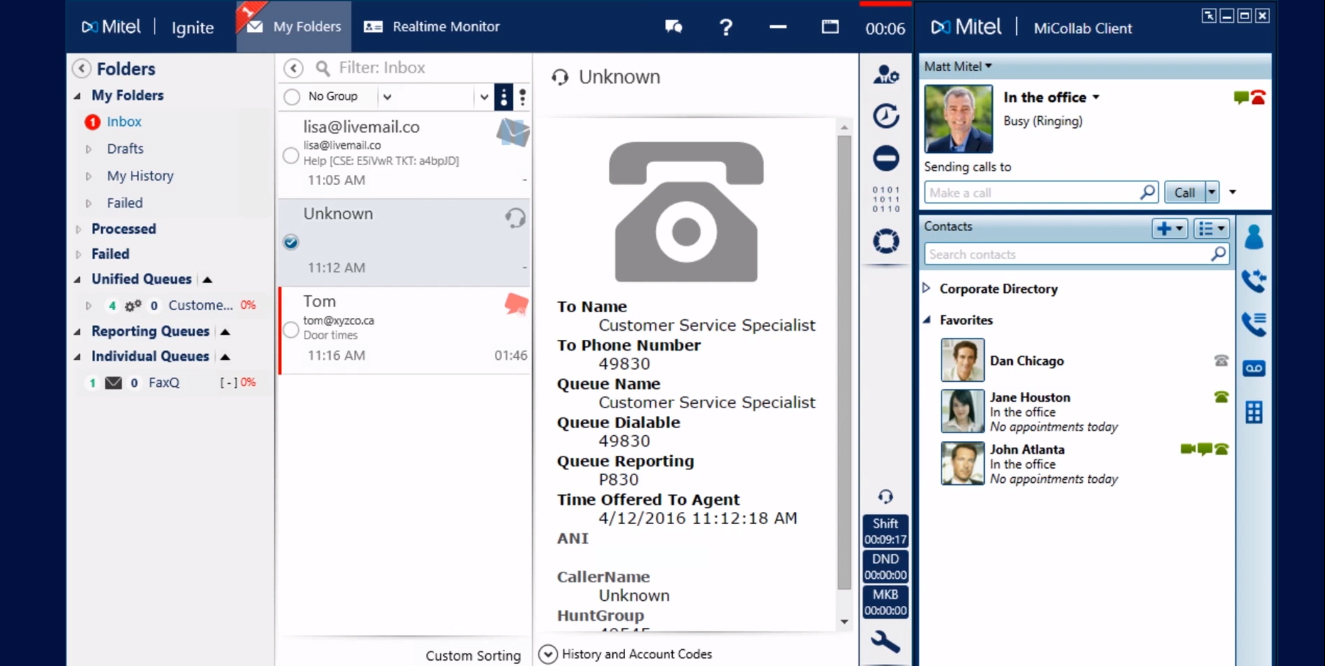 The main benefits of MiContact Center are its contact center features, its IVR self-service, and its reporting. Here are the details:
Users of MiContact Center get features such as inbound/outbound dialing with predictive, progressive, and preview modes, IVR, ACD, and computer telephony integration.
Users are also free to have preset factors that will route calls to agents best suited to deal with certain issues. These factors could include skills, priority, and previous interactions. MiContact Center also has queue position/waiting time notices for callers waiting their turn, as well as IVR self-service.
Screen and call recording, as well as silent monitoring, are available so that in-house and remote agents can be managed effectively. ACDs can also work with different contact points like social media, chat, and email, thanks to MiContact Center's drag-and-drop tool.
MiContact Center's powerful reporting has features like real-time statuses, workforce management, call accounting, historical reporting, and a host of others, all working together so that users can keep track of operational and business performance.