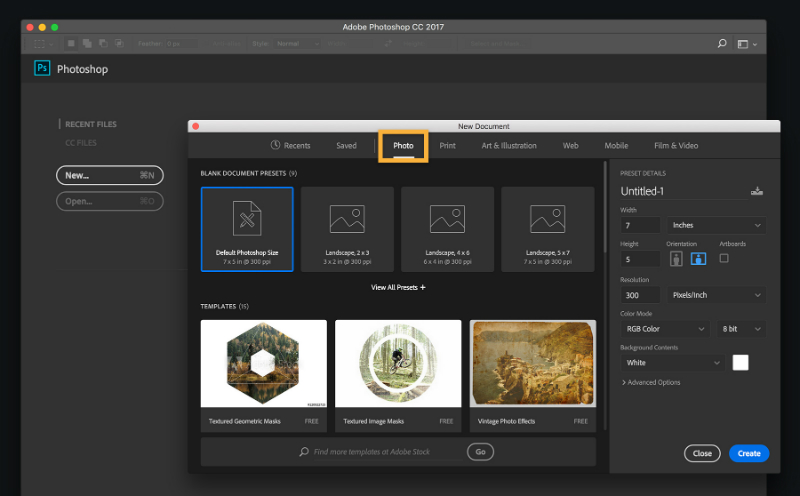 The main benefit of Adobe Photoshop CC is its rich feature set that matches the requirements of the most demanding professional artist.
Adobe Photoshop can help users create smoother brush strokes and establish clearer lines. Whenever they utilize their brush, pencil, or eraser tools, users can utilize its smoothing control by entering the desired value (from 0 to 100). The higher the value, the smoother the brush stroke will be.
The tool offers three-stroke smoothing modes. These are Stroke Catch Up, Catch Up On Stroke, and Pulled String.
The Stroke Catch Up is a smoothing mode that "catches" up a certain stroke to the current cursor position whenever users pause in the middle of their painting. Catch Up On Stroke allows for a straight line to be drawn from the position of the last paint in which the mouse or stylus is released. The Pulled String mode enables users to switch the direction of their strokes.
Adobe Photoshop can help users protect certain parts of their images or artwork as they make certain adjustments whether it's switching up the temperature, shadows, contrast, or exposure. The color and luminescence range masking controls can help users choose a specific color pixel as well as luminescence values in their images.
The platform can help users edit and sync their images in the cloud even if they're using a device that doesn't have an Adobe Lightroom app.
Adobe Photoshop lets users share their artworks and projects to anyone via the app. They can share them through a wide range of services as well as social networking sites like Feedback Hub, Twitter, Skype, and Facebook.