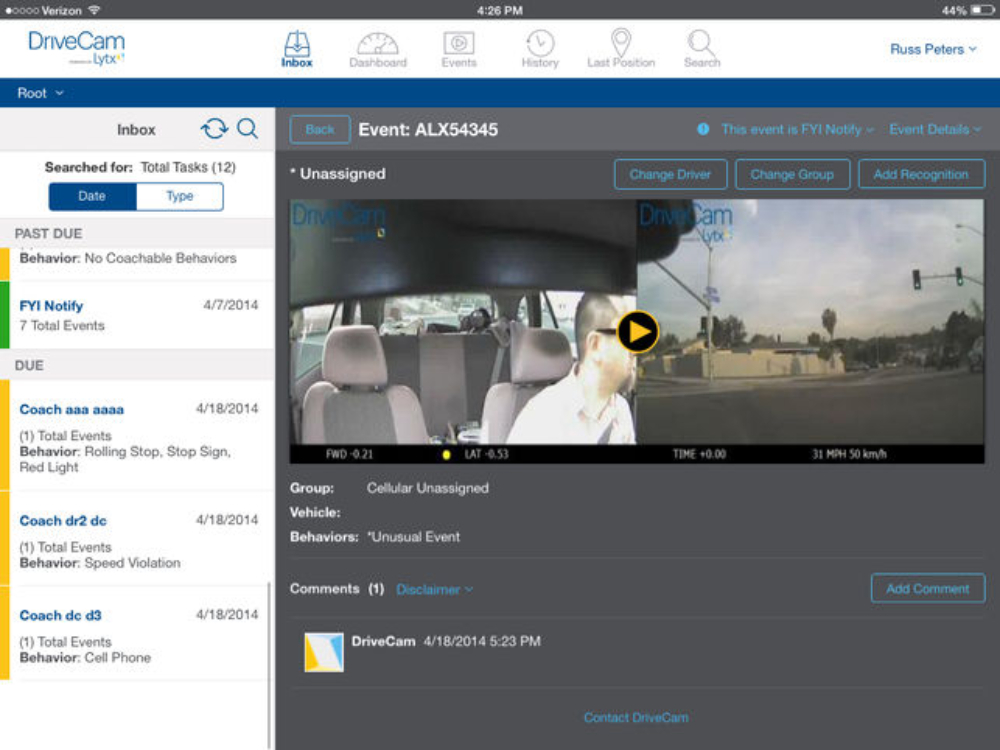 The main benefits of Lytx DriveCam Enterprise are its event recorder, its driver coaching feature, and its predictive analytics.

Lytx DriveCam Enterprise's event recorder captures footage and data of the driver as they go about their day, and this includes data of any unusual driving events. The event recorder can be further optimized with the addition of ActiveVision, which is Lytx's fleet management service that tracks weather and traffic conditions, sends in-cab alerts, and detects driving patterns.
If risky driving occurs, data and events associated with it are recorded and uploaded via a wireless network. All of this video and data can then be assessed by fleet managers and owner and used to correct driving behavior. Good driving can also be rewarded, and drivers accused falsely in vehicular accidents and car collisions can be exonerated.
Lytx DriveCam Enterprise's driver coaching feature gathers data and safety scores from reviews of driver behavior that fleet owners can use for driver improvement. Remote coaching sessions can be done with the software, and drivers can be educated about ways to avoid collisions and how they can be productive and efficient on the road. Footage and captured events can also be used by drivers to coach themselves.
Predictive analytics is a technique that analyzes data and uses that analysis to predict effects before they happen. Lytx DriveCam Enterprise users can take advantage of this by finding out driving behaviors likely to cause accidents. With predictive analysis, users have information, intelligence that is actionable, and insights that are the result of an analysis and review of extensive driver data.