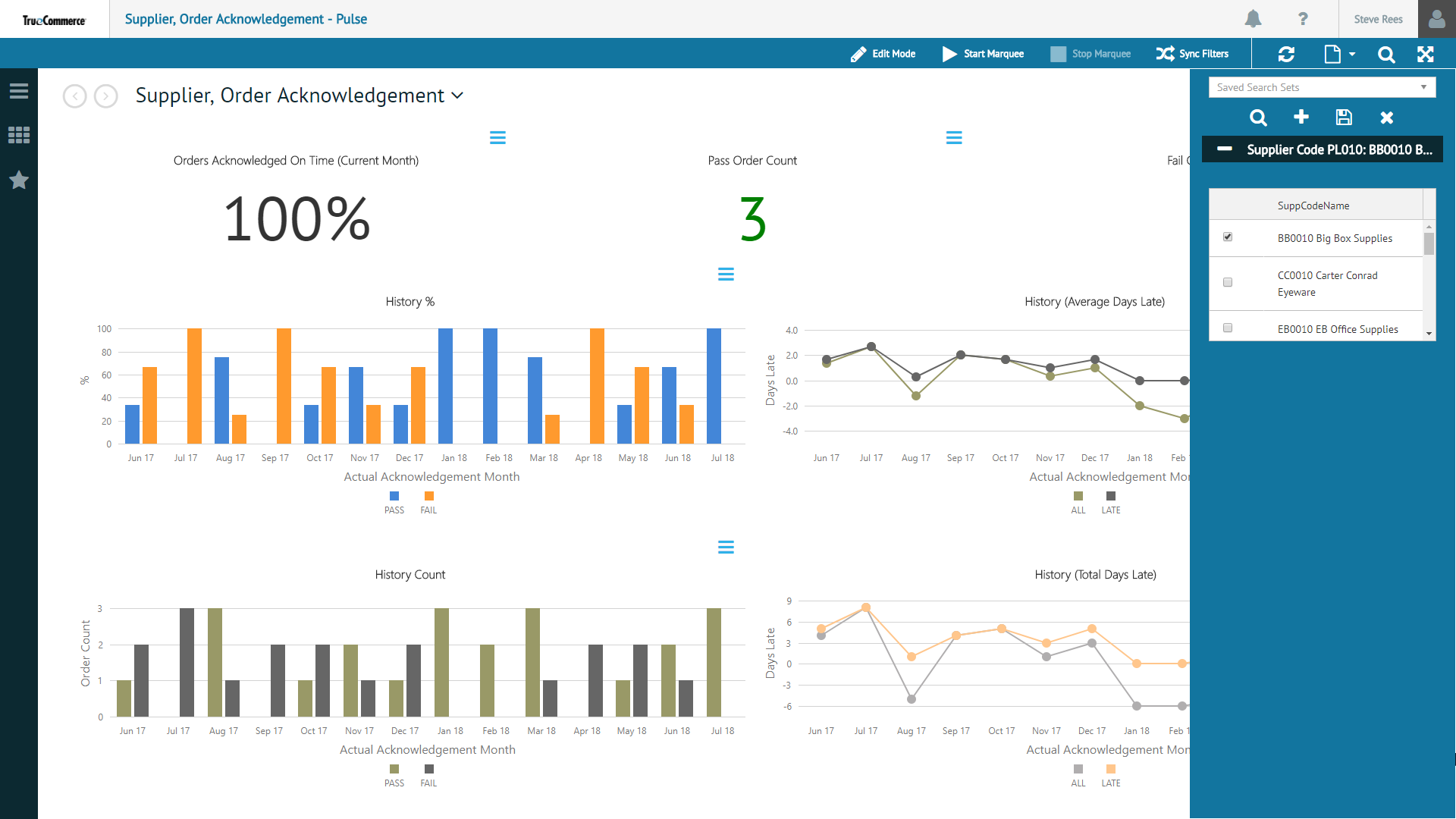 The main benefits of TrueCommerce  EDI Solutions are its easy to follow interface, security, and accessibility. Here are more details of its benefits:
TrueCommerce  EDI Solutions allow businesses to establish, maintain, and improve their network including their relationships with suppliers, partners, and end consumers. With the application, teams are afforded an easy-to-understand hub to manage EDI implementation securely. The system includes automation features that eliminate manual data entry. Now, order processing and productivity can be further enhanced with the proper use of computational tools in the software. The application is cloud-hosted. This means that you can access it whenever and wherever you have an internet connection. Your operations do not have to be tied up to your on-premise equipment. This allows your data to be always up to date and eliminates other costs.
The application also includes an Advanced Ship Notice or ASN. This enables users to process multiple different shipments at the same time. Shipments can now be easily and automatically packaged. Just configure your preferences and the system will do everything for you. With such, sales orders can be updated with no hassle.
The software includes a Transactional manager. Through this feature, you can translate raw data into business documents of different formats such as invoices and others. The feature is fitted with process controls ensuring data is correctly inputted into the system. Furthermore, the system automatically notifies users if there are invalid fields before it moves forward with the transaction. This error recognition feature helps users minimize chargeback penalties and the wasting of time and effort.
Moreover, there is a turnaround feature. It enables users to process documents related to trading partners easily and quickly. One only needs to click a button one to send correspondence and documents to trading partners. There is also a feature where smart notifications are sent whenever customers update their shipping addresses. This does the same for other information like item numbers.
All of your transactions within the system are secured including your documents. Correspondences are done using the XML, ASCX12, and UN/EDIFACT syntax. Multiple secure connections are provided such as AS1, AS2, HTTP, and FTP. All in all, the application helps efficiency and security in all of your EDI compliance processes securely.