HubSpot Marketing Reviews: Pricing & Features of the Leading Marketing Software Solution
December 6, 2017
0 Comments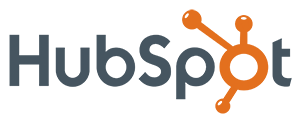 Price: $200
Our Score: 92%
What is HubSpot Marketing?

HubSpot Marketing is a sophisticated tool that your team can use to increase traffic and conversions. You can utilize its drag-and-drop functionality to create attractive websites without IT help and ensure all pages are responsive on all devices.

After creating your website, you can prepare content and share it with the target audiences. The platform offers a range of social suggestions and SEO strategies to help you share content with influencers and target segments to improve traffic. On top of that, you can create personalized messages and engaging calls-to-action to cater to the needs of your website visitors.

HubSpot Marketing offers A/B tests and contact forms to help you generate leads successfully and identify which visitors show promise to become qualified leads. You can then go forward and personalize messages for the leads to convert them into customers. After the deal is done, you can report your campaign's contribution and impact on sales. Read on below our HubSpot Marketing reviews to know more about the software's benefits, pricing and technical specs.
Main Features
Ads

Analytics

Blogging

Calls-to-action

Email

Landing pages
Lead management

Marketing automation

Salesforce integration

Social media monitoring

Website SEO
List of Benefits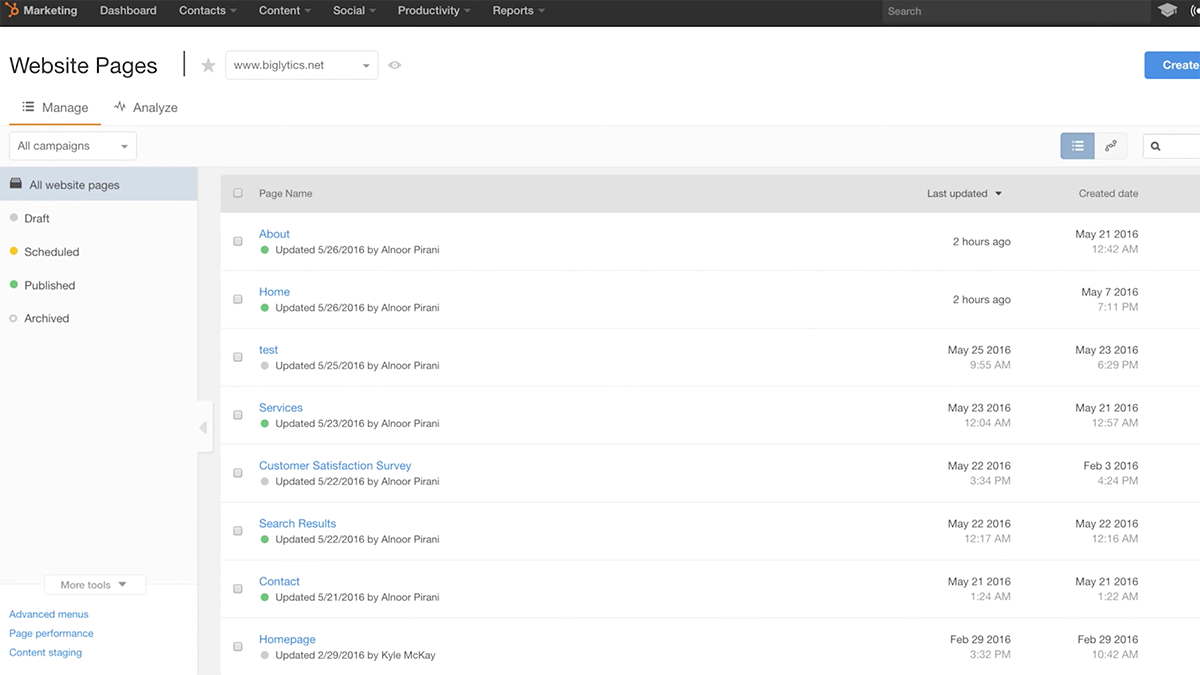 What benefits can your company accrue by subscribing to HubSpot Marketing? We'll delve into this more in our HubSpot Marketing reviews.
To start, HubSpot's standout marketing automation tool enables you to design your own processes, prepare and publish content, and smoothly integrate contact info and profiles to make your campaigns effective. With this application, you can effortlessly segment, evaluate, and nurture leads in a personalized manner.
In short, HubSpot Marketing is an easy-to-use marketing funnel – you can create an account, place contacts in the correct funnel stage, score them, and create and share personalized messages. After evaluation and nurturing, you can access traffic data to evaluate the effect of your marketing campaign on sales and performance.
A highlight of this application is the versatile email marketing tool which enables you to create both dynamic and static HTML messages and personalize them as per your customers' behavior and persona factors to get desired responses from them. Other top features include mobile marketing, contact database, scheduling, and more. HubSpot Marketing is also great for social media. It enables you to get valuable social intelligence and identify sources that generate the most qualified leads (based on lifestyle and interests).  
You will also find the landing page builder easy to use as you can create attractive websites without coding skills. In addition, you can utilize the platform's SEO and keyword tools to distribute relevant content. Then, you can use the dynamic dashboard to observe how leads engage with the customized content you have shared.
For more information about this software you can also check HubSpot Marketing review here.
Technical Specifications
Devices Supported
Windows

Linux

Android

iPhone/iPad

Mac

Web-based

Windows Mobile
Language Support
USA

UK

Canada

International

China

Germany

Spain

France
Pricing Model
Customer Types
Small Business

Medium Business

Large Enterprises
Deployment
Available Integrations
HubSpot Marketing integrates seamlessly with a range of social networks, eCommerce tools, email service providers, and CMS solutions.
Video
Available Support
Software Pricing
HubSpot Marketing offers 4 pricing packages as well a range of paid add-ons:
Free Plan
Features include: contact database, contact forms, integration with email, CMS, and form tools, lead capture pop-up forms, and traffic and conversion analytics.
Basic Plan – $200/month (requires onboarding $600)
Features include: 100 contacts, content creation tools, content optimization, email marketing, marketing analytics dashboard, and social media suite.
Pro Plan – $800/month (requires onboarding $3,000)
Includes all the features of the Basic Plan, plus: 1,000 contacts, A/B test emails, A/B testing CTAs, attribution reporting, custom workflows, goal-based nurturing, marketing automation, Salesforce integration, smart content, and user roles.
Enterprise Plan – $2,400/month (requires onboarding $5,000)
Includes all the features of the Enterprise Plan, plus: 10,000 contacts, company reporting, contacts reporting, custom event automation triggers, custom event reporting, event-based segmentation, predictive lead scoring, and revenue reporting.