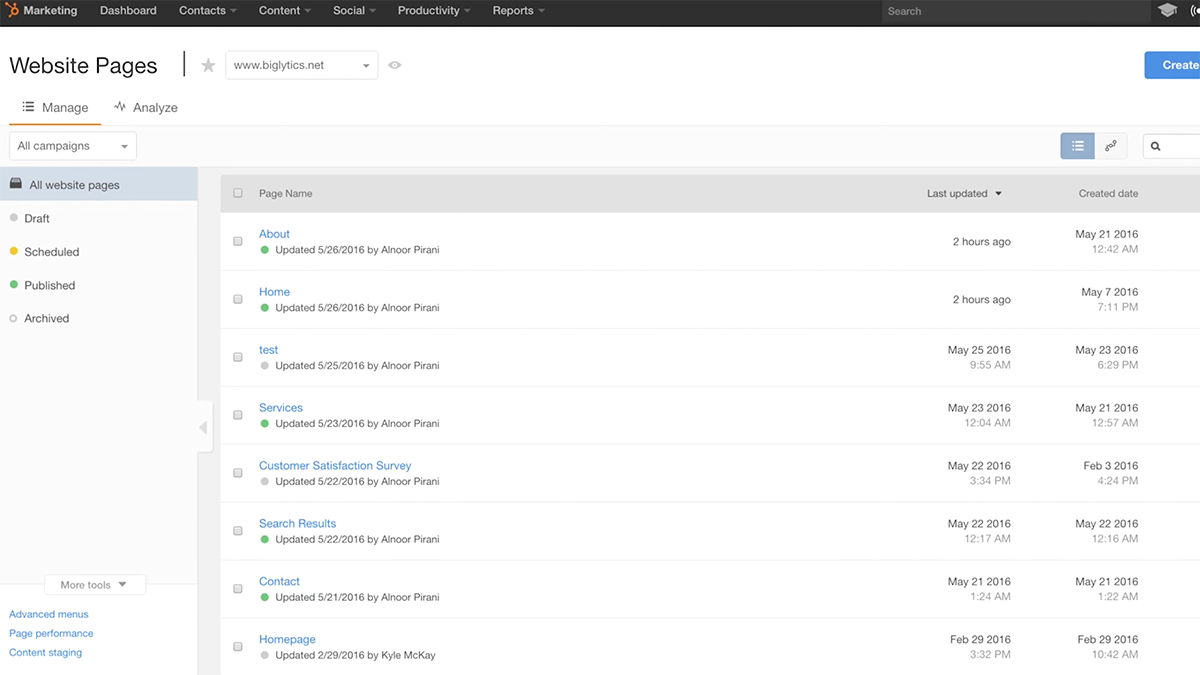 To start, HubSpot's standout marketing automation tool enables you to design your own processes, prepare and publish content, and smoothly integrate contact info and profiles to make your campaigns effective. With this application, you can effortlessly segment, evaluate, and nurture leads in a personalized manner.
In short, HubSpot Marketing is an easy-to-use marketing funnel – you can create an account, place contacts in the correct funnel stage, score them, and create and share personalized messages. After evaluation and nurturing, you can access traffic data to evaluate the effect of your marketing campaign on sales and performance.
A highlight of this application is the versatile email marketing tool which enables you to create both dynamic and static HTML messages and personalize them as per your customers' behavior and persona factors to get desired responses from them. Other top features include mobile marketing, contact database, scheduling, and more. HubSpot Marketing is also great for social media. It enables you to get valuable social intelligence and identify sources that generate the most qualified leads (based on lifestyle and interests).
You will also find the landing page builder easy to use as you can create attractive websites without coding skills. In addition, you can utilize the platform's SEO and keyword tools to distribute relevant content. Then, you can use the dynamic dashboard to observe how leads engage with the customized content you have shared.
For more information about this software you can also check HubSpot Marketing review here.