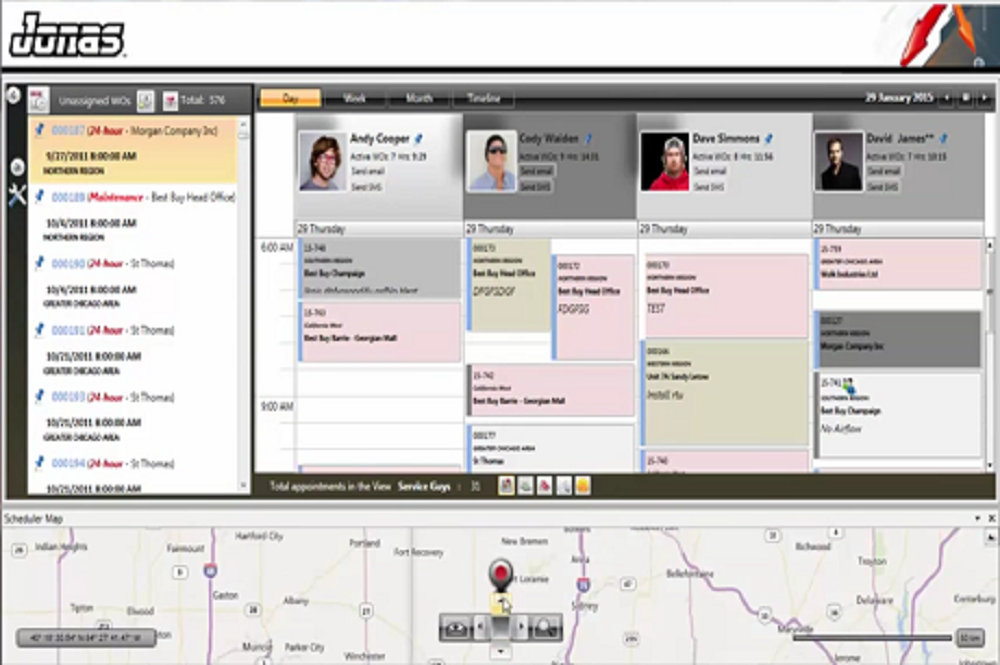 The main benefits of Jonas are it can be used by any industry, it is easy to install and use and it helps smoothen field processes. Additionally, it aids in financial processes. Here are more details:
Versatile
Because of its wide range of tools and features, Jonas is suitable for many niches in the field of construction. It can generally cover the needs of mechanical contractors, general contractors, and HVAC service providers. It is capable of meeting the unique processes that are specific for oil and gas, plumbing, heavy highway construction, excavators, home builders, land developers, and design builders.
User-friendly
Jonas is a cloud-hosted service so no coding or installation skills are required of the users. It can be set up in minutes and training for operators are available through online video courses. There are also personalized or group consultations available, which provide more comprehensive training.
Streamline office-field workflows
The system assists users in addressing urgent issues in the field quickly. It can also help in making field processes run more seamlessly. Field tasks, for example, can be assigned to the nearest available technician determined by the system's GPS routing. A single interface is all that is needed, which makes possible the collaboration and communication between the office and the field to address issues or tasks that arise.
Manage finances
The modules for the main construction process are integrated with the accounting feature that allows users to monitor their budget expenses. And since the system is centralized with automated processes, this means that data is consistent, updated, and accurate across the organization.