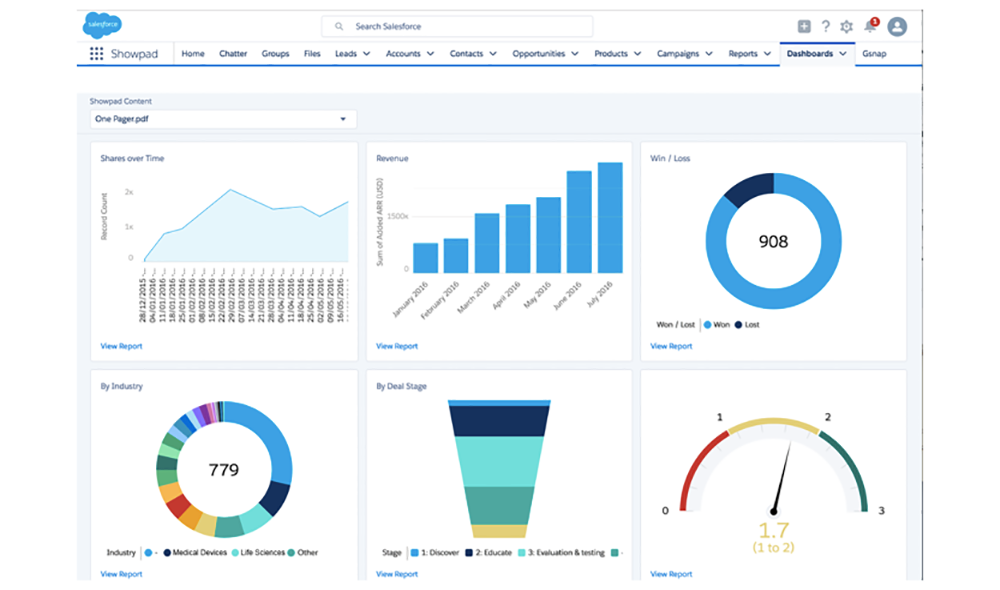 The main benefits of Showpad are ease of use, smart content analytics, and powerful integrations. Here are the main details:
Ease of use
Showpad is a simple CMS system that comes with a set of easy to use features. Its interactive user interface and dashboard not only simplify your work but also make it more enjoyable. Besides, the solution centralizes all information in a single platform to facilitate quick and easy access. Information can also be shared amongst team members to ensure everyone is on the same page.
Smart content analytics
In addition, Showpad provides smart content analytics. The analytics help you determine whether your content is giving the desired financial returns. Showpad's analytics provide helpful indicators that enable you to make the necessary changes to your content to make it unique. With unique content, it becomes easy to do more business and achieve better results.
Powerful integrations
Showpad facilitates seamless integrations with numerous business applications. The powerful integrations allow you to maximize the business range and establish your brand identity. It helps you leverage the power of comprehensive analytics and manage software users without a struggle.