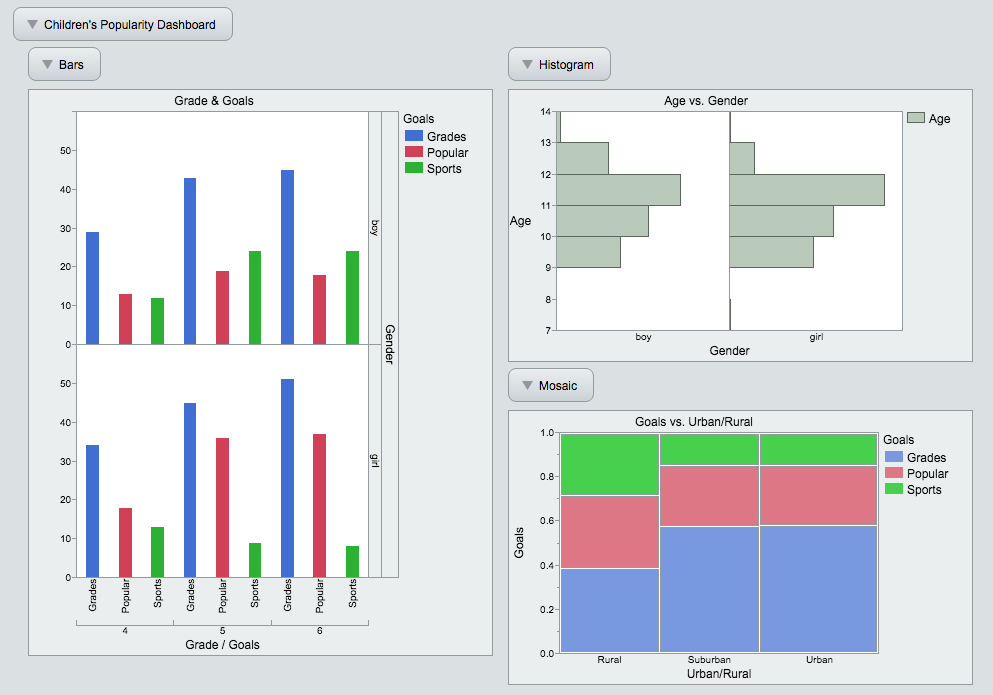 The main benefits of JMP are its data analysis features, data visualization tools, and business intelligence.
Users get to build models to help them understand their data better through JMP's predictive modeling tools. Trends, expectations, priors, and weights can be assigned to simulate time sequences to project possible scenarios. This has a wide range of applications and has been in demand in many types of ventures from agriculture to the medical field.
There is also a version of JMP that help users simplify processes of drug development. Review and reporting of clinical trials data can be automated. With summary dashboards, users can easily monitor data and evaluate them. This also helps medical writers in being able to quickly produce patient profiles and narratives for review by internal panels and even corresponding regulatory agencies.
Scientists in the life sciences also benefit from JMP's advanced genomics data analysis capabilities. Those who work on crops and plant breeds are able to discover new combinations and trait variations. This can help them in the design of more resilient strain of crops. Furthermore, this tool can be used by scientists working on the genetic patterns and underpinnings of drug responses and diseases. There are numerous ways to deploy this particular set of tools for different projects and JMP supports them all.
JMP also helps users in cross-validation where statistical models are refined in ways that they can be used more generally for other samples. The software helps users avoid overfitting and properly differentiate actual patterns from the noise.
Data analysis would almost amount to nothing if it is not properly communicated to other researchers or management. Data-driven reports can now be easily shared using JMP in digestible formats. Trends and patterns can be reported with the aid of data visualization. Furthermore, this can be in a dynamic and interactive way. With the graph builder, visualizations can be manipulated in ways that can help users understand the complex relationships and processes that they represent easier. With the Bubble Plot tool, users can animate data and present them as movies where changes in dimensions over time can be highlighted. With JMP, stories behind the data can be shared more easily.