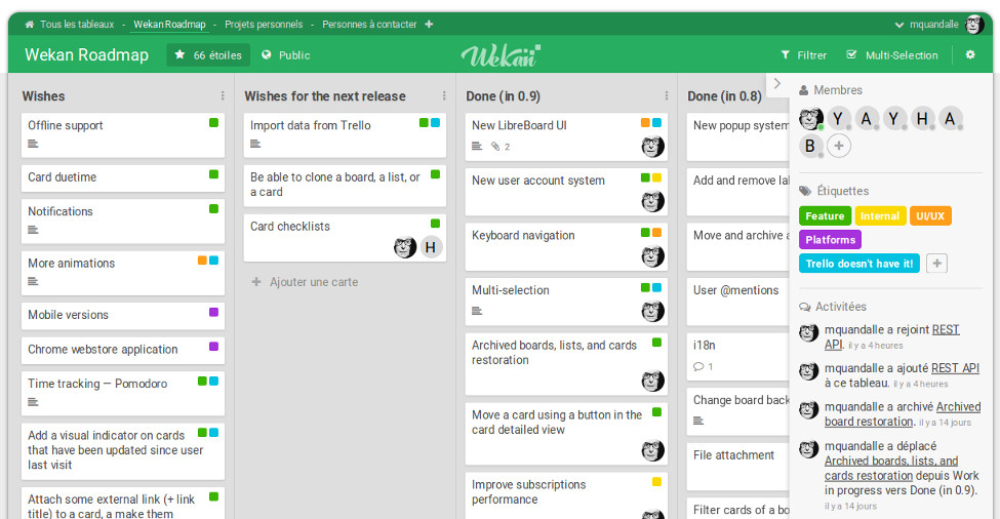 The main benefits of Wekan are its easy-to-download software, its flexibility, and its ability to be hosted on the users' server.
Wekan is a collaboration and task management system that is easy to download, free, and open source. Wekan can easily be adapted to the needs of the user's business. Because of its flexibility, Wekan is perfect for organizations taking on complex projects.
Even if the user is not familiar with the Kanban style of task management, the learning curve involved is not very steep. Wekan users have full control of their data and it can be hosted on the organization's server.
Enhancement ideas,  bug reports, and other ways Wekan can be improved can come from anybody since it is an open source platform. Hundreds of thousands of Wekan community members are also there to improve the software.