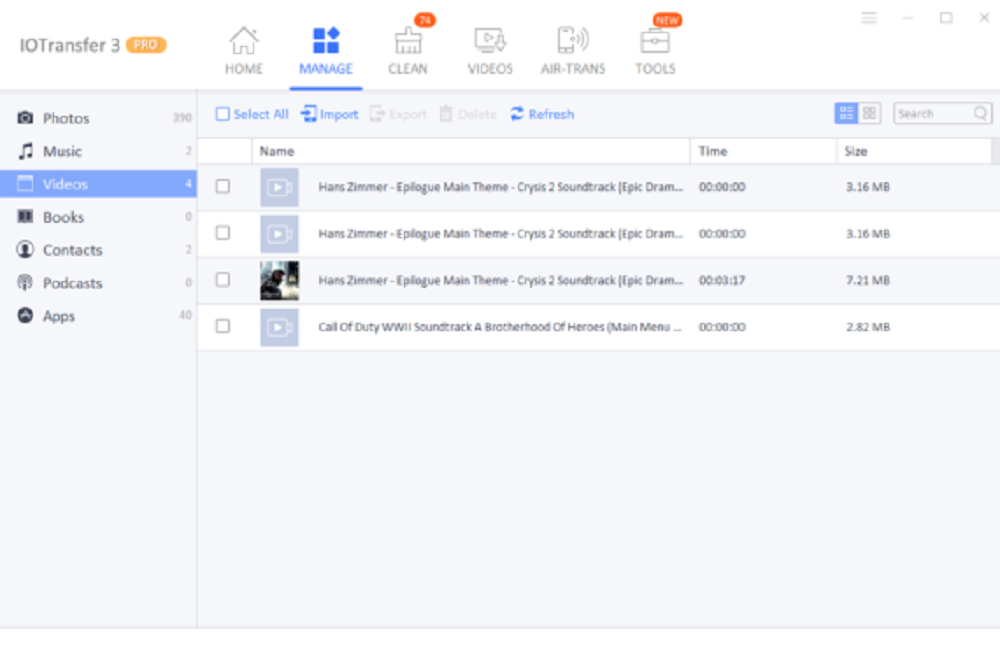 The main benefits of IOTransfer are simplified iOS device management, fast transfer of music from iTunes library to an iOS-powered device, no data loss, free video downloader, and Smart Phone Cleaner functionality. Here are more details:
Simplifies iOS device management
IOTransfer provides a device management solution that allows iOS device users to store, share, transfer and back up all their files with speed and easy.
Fast transfer of music from iTunes library to the iOS-powered device
With IOTransfer, you do not have to spend hours waiting for your favorite songs to be transferred from your iTunes library to your phone. The software enables its users to move tons of their favorite music from the media library and manager to their device without having to worry about losing data because of software malfunction, a glitch in the network, etc.
No data loss
IOTransfer allows users to back up their files so in case a copy is lost, you can easily and safely retrieve them with everything intact. With IOTransfer, you are less likely to lose data again.
Free Video Downloader
IOTransfer comes in with a video downloader that allows its users to download as many videos as they like from more than 100 websites for free. You can now fill your library with movies you can watch over the weekend, humorous videos for a laughter-filled afternoon, instructional videos to develop your skills, and other video content of your choice.
Smart Phone Cleaner Functionality
Deleting mountains of unnecessary files is made easier and faster with IOTransfer's Smart Phone Clean Functionality. This feature scans the iOS devices for junk files and erases them. You can free up your storage with just a few clicks.